UNC System Safety and Security Conference
Resilience, Grit, & Determination: Campus Safety in 2020
May 21 – 22, 2020 | Popp Martin Student Union | 9201 University City Blvd, Charlotte, NC 28223
Postponed: 2020 UNC System Safety & Security Conference
**Special Announcement**
On behalf of the UNC System Campus Security Committee, we regret to inform you that the 2020 UNC System Safety and Security Conference must be indefinitely postponed. This decision was made after a discussion among personnel from the UNC System Office and the host campus, UNC Charlotte. Given ongoing social distancing restrictions and other operational changes related to COVID-19, even under the most optimistic scenarios, we could not guarantee an attendee experience that would meet the standards of previous conferences. We wish to sincerely thank our friends and coworkers at UNC Charlotte for their leadership and tenacity during this time. They have been tremendous partners and have met every challenge with unwavering optimism.
This event, like others, will be rescheduled when the time is right. In the interim, we take comfort in knowing that the people who make up the University of North Carolina continue to embody the highest standards of excellence in campus safety and security.
About the Conference
The 2020 conference planning committee is pleased to announce the third annual UNC System Safety and Security Conference. This year, the conference will be held on May 21-22, 2020, at the University of North Carolina at Charlotte. Our plan for this conference is to connect over 200 safety and security professionals throughout the 16 universities and 1 high school that make up the University of North Carolina System. This is a fantastic opportunity to hear from subject matter experts from across the UNC System, and from nationally renowned experts. We would like take this opportunity to invite you to attend this conference.
Conference Information
The 2020 UNC System Safety & Security Conference will be held May 21 – 22, 2020, on the beautiful campus of the University of North Carolina at Charlotte, and will feature engaging educational sessions across seven different tracks. The seven tracks are:
Clery Act;
Environmental Health and Safety;
Emergency Management;
Law Enforcement;
Legal;
Student Affairs; and
Title IX.
Pre-Conference Workshop – An Interactive Exercise with Peter Lake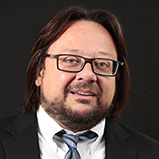 We are excited to announce a pre-conference workshop with Peter Lake, Stetson University professor of law. The pre-conference workshop will be held on Wednesday, May 20, 2020 from 1:00pm to 4:00pm.
This interactive exercise will focus on the latest developments in student due process and Title IX regulations. The session will be appropriate for personnel whose responsibilities touch upon student conduct and the administrative resolution of charges. Space for this experience is limited, so for those interested, please consider registering right away.
Peter Lake is a professor of law, Charles A. Dana chair and director of the Center for Excellence in Higher Education Law and Policy at Stetson University College of Law. In 2015, he served as the Interim Director of Title IX Compliance at Stetson University.
Professor Lake teaches and writes in the areas of torts, higher education law and policy, insurance, and jurisprudence, and has won several awards for his teaching and scholarship. He is an internationally-recognized expert on higher education law and policy and has been quoted or referred to in the New York Times, Wall Street Journal, USA Today, Chicago Sun Times, The Chronicle of Higher Education, Inside Higher Ed, Time, Newsweek, Cosmopolitan, various reported legal decisions including the supreme courts of Virginia, California, Massachusetts and Florida, and the most recent Restatement of the Law of Torts. He has appeared on several major media networks including NPR, ABC and CNN. Professor Lake has authored numerous law review articles and other publications, including five books: The Four Corners of Title IX Regulatory Compliance: A Primer for American Colleges and Universities (Hierophant Enterprises, Inc. 2017), Higher Education and the Law: Cases and Materials [with Judith Areen] (West Academic Publishing 2014), The Rights and Responsibilities of the Modern University: The Rise of the Facilitator University (Carolina Academic Press 2013), Foundations of Higher Education Law & Policy: Basic Legal Rules, Concepts and Principles for Student Affairs (NASPA 2011), and Beyond Discipline – Managing the Modern Higher Education Environment (Hierophant Enterprises, Inc. 2009).