Digital Learning Innovation Awards
Sponsored by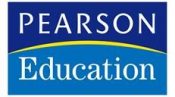 The 2019 DLI Symposium Committee has finalized the criteria for the first annual Digital Learning Innovation Awards. In general, the DLI Awards will recognize campus innovations in the areas of digital learning research, best practices and pedagogy. Campus-specific and inter-campus partnerships with learning technology and service providers are also highly valued innovations, as they will be very important to achieving the mission of the UNC System Office and supporting campus-specific digital learning objectives.
Honored innovations will have resulted in increased access, affordability, and/or learning effectiveness and efficiency, while simultaneously reducing the overall cost of education for both the student and the institution.
 Evidence of digital learning innovation is demonstrated by research outcomes and discussion as to their implications for addressing System-wide digital learning challenges.
Who can participate? 
 All UNC System faculty and staff are invited to submit a DLI Award Proposal. 
How/where do I submit an abstract for consideration?
Please visit this
link
to submit an online abstract.
When are DLI Awards presented? 
The last hour of the DLI Symposium is devoted to lunch, DLI Award voting, and the presentation of the awards by UNC System Office executive leaders and the DLI Awards sponsor, Pearson. 
How are DLI Award abstracts evaluated?  The DLI Symposium Committee will review all abstracts and evaluate their proposed innovations using a rubric developed by the committee. The committee will then select up to eight candidates for DLI Awards. Candidates are invited to present their innovations during the DLI Symposium. The candidates' innovations are then evaluated during the last session of the symposium by all DLI Symposium participants using a committee-developed rubric provided below and electronic polling. 
DLI Awards Rubric
When submitting a team or individual DLI Award abstract for committee review, please be sure to highlight how your innovation addresses the following criteria. Abstracts/innovations do not have to address all of the criteria if not applicable.
1. Serving the Underserved
Demonstrates true diversity in thought, action, representation, and expression and goes beyond the basic usability and accessibility standards to include students who are
underserved
, inaccessible or institutionally marginalized that may lead to enhanced socioeconomic status.
2. Partnership
Demonstrates, through case studies or research, UNC inter-institutional or external partnerships (or a combination of both) that address pressing digital learning challenges through innovative applications of emerging pedagogies and supportive technologies.
3.

Transformation
Demonstrates a paradigm-shifting learning environment(s) through application of nascent and emerging learning technology, pedagogy, student and faculty services, and/or instructional delivery.
4. High Quality
Embraces commonly accepted, research-based best practices and suggests new data-driven approaches worth sharing in student-centered course design and delivery.
5. Sustainable/Scalable
Demonstrates a replicable model for enduring, impactful, and cost-efficient learning solutions across diverse disciplines, student populations, and applications while maintaining a reasonable workload for campus stakeholders.