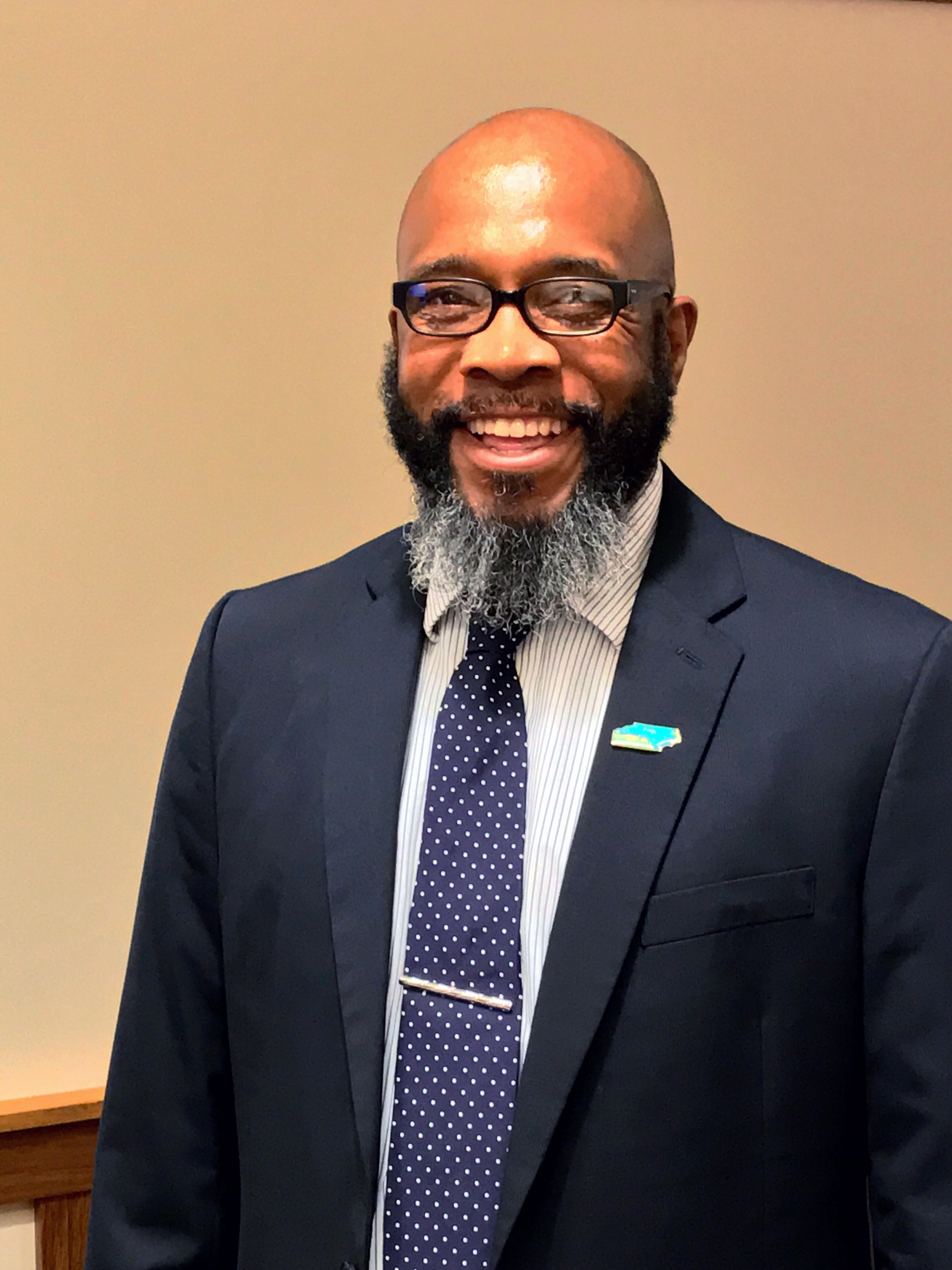 Pernell D. Bartlett
Chair of the Staff Assembly
Chair of the Staff Assembly
Pernell Bartlett, a seventeen year employee on the campus of Elizabeth City State University is the sixth chair of the University of North Carolina Staff Assembly.  The Assembly is the elected body of representatives of the staff of the seventeen campuses of the University of North Carolina, UNC Public Television, The North Carolina Arboretum and General Administration comprising, approximately 28,000 employees   He will be responsible for conducting the meeting of the Assembly and the Executive Committee, representing the Assembly to the University Administration through the UNC President to the Board of Governors.  Pernell will also serve as a non-voting member of the Board of Governor's Personnel and Tenure Committee.
Prior to this selection, Pernell served as the Vice Chair of the University of North Carolina Staff Assembly for two terms October 2011 – October 2014.   As the Vice Chair of the Staff Assembly Pernell was responsible for represent the UNC Staff Assembly at official functions in the UNC Staff Assembly Chair's absence and conducting the Chair's Committee.  The Chair's Committee consisted of the Chairs of the seventeen campuses Staff Assemblies, Forums or Senates.
He also served as the Chair of the Elizabeth City State University Staff Senate from December 2010 until July 2015.  In that capacity he served as the voice of the staff employees to Chancellor Willie J. Gilchrist, Interim Chancellor Charles Becton and Chancellor Stacey Franklin Jones, ECSU administrators and the Board of Trustees.  He also promoted strategies to create a more efficient and effective campus and implement the campus's Staff Employee of the Year Program.
Pernell served 24 years in the United States Air Force. He earned the Air Force Achievement Medal, Joint Service Commendation Medal, and Air Force Commendation Medal with 1 device and the Defense Meritorious Service Medal with 1 device. 
Pernell is a native of Camden County, North Carolina and has two daughters, Colina Bartlett, an A/G/A+ Coordinator at Elizabeth City Pasquotank Public School, and Cristi Bartlett, a Strength and Conditioning Coach, at the University of Pennsylvania.   He earned an Undergraduate Degree (Organizational Leadership) and Master's Degree (Liberal Studies – Organizational Leadership) from Fort Hay State University, KS.