The UNC System Office will hold its 2019 Digital Learning Initiative (DLI) Symposium on March 27-28 at the Carolina Club in Chapel Hill, NC.
Highlighting this event will be a joint keynote session delivered by University of Central Florida's Dr. Patsy Moskal, associate director for the Research Initiative for Teaching Effectiveness, and Dr. Charles Dziuban, director for the Research Initiative for Teaching Effectiveness; Colorado Technical University's Dr. Connie Johnson, chief academic officer and provost; and, Realizeit's Dr. Colm Howlin, principal researcher.
The UCF-CTU-Realizeit team will discuss their current research findings, which suggest that the underlying pattern of learning in adaptive courses remains comparable across disciplines and institutions. The team will also discuss the implications of their findings for predictive analytics and adaptive learning instructional design and delivery at scale.
Further, these speakers will discuss the importance of establishing collaborative research partnerships among universities and industries "where the technology does not drive the work, but rather the research helps improve the technology". Using their own working relationship as a case study, the representatives from the UCF-CTU-Realizit partnership will explain how each organization brings different strengths to their work. CTU achieves scale with adaptive implementation; UCF integrates research and data into the decision-making and policy processes; and Realizeit brings advanced analysis skills and makes transparent analytic data available to its partners. As a result of this partnership, each organization improved its adaptive learning process. The universities improved their pedagogy, while Realizeit enhanced its adaptive learning platform.
Link to UCF-CTU-Realizeit research papers and case studies
The work of the UCF-CTU-Realizeit partnership is of great interest to the UNC System Digital Learning Initiative as it demonstrates the importance of fostering partnerships among academic institutions and industry to solve complex digital learning challenges through adoption of emerging technologies in support of pedagogical objectives.  The partnership also highlights successful application of adaptive learning technology in varying university and disciplinary contexts. The implications of the partnership's instructional design and learner-specific analytics are particularly salient for the UNC System Digital Learning Initiative, given its goal to increase access to higher education for the nearly 5 million underserved students across North Carolina.
Finally, UNC campus representatives who attended the October 2018 DLI working meeting expressed deep interest in learning more about adaptive learning research efforts and adoption case studies in support of their institution-specific digital learning efforts. The DLI team is pleased to include the UCF-CTU-Realizeit keynote session in support of our continued efforts to share and support System-wide digital learning efforts.
Speaker Bios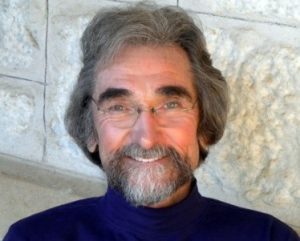 Dr. Charles Dziuban is Director of the Research Initiative for Teaching Effectiveness at the University of Central Florida (UCF) where has been a faculty member since 1970 teaching research design and statistics. He received his Ph.D. from the University of Wisconsin. Since 1996, he has directed the impact evaluation of UCF's distributed learning initiative examining student and faculty outcomes as well as gauging the impact of online, blended and lecture capture courses on the university. Chuck has published in numerous journals including Multivariate Behavioral Research, The Psychological Bulletin, Educational and Psychological Measurement, the American Education Research Journal, the Phi Delta Kappan, the Internet in Higher Education, the Journal of Asynchronous Learning Networks, and the Sloan-C View. His methods for determining psychometric adequacy have been featured in both the SPSS and the SAS packages. He has received funding from several government and industrial agencies including the Ford Foundation, Centers for Disease Control, National Science Foundation and the Alfred P. Sloan Foundation. In 2000, Chuck was named UCF's first ever Pegasus Professor for extraordinary research, teaching, and service and in 2005 received the honor of Professor Emeritus. In 2005, he received the Sloan Consortium award for Most Outstanding Achievement in Online Learning by an Individual. In 2007 he was appointed to the National Information and Communication Technology (ICT) Literacy Policy Council. In 2010, Chuck was named an inaugural Sloan-C Fellow. In 2012 the University of Central Florida initiated the Chuck D. Dziuban Award for Excellence in Online Teaching for UCF faculty members in honor of Chuck's impact on the field of online teaching.
Chuck has co-authored, co-edited, or contributed to numerous books and chapters on blended and online learning including Handbook of Blended Learning Environments, Educating the Net Generation, and Blended Learning: Research Perspectives. He has given invited presentations on how modern technologies impact learning at more than 80 colleges and universities worldwide. His new book Blended Learning Research Perspectives II, co-edited with Anthony Picciano and Charles Graham was released in the fall of 2013.
Dr. Colm Howlin is the principal researcher at Realizeit and leads the research and analytics team. He has been with the company since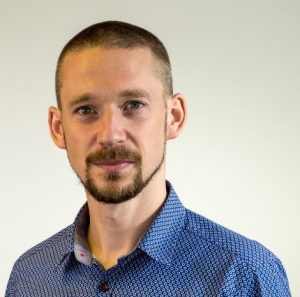 it was founded eight years ago. He is responsible for the development of the Adaptive Learning Engine within Realizeit and the Learning and  Academic Analytics derived from learner data. Colm has a background in applied mathematics, earning his B.Sc. and Ph.D. in applied mathematics from the University of Limerick. He was a Research Fellow at Loughborough University in the UK. Colm has over 10 years' experience working on research, educational data, analytics, and statistical analysis, including spending time as a consultant statistician before joining Realizeit.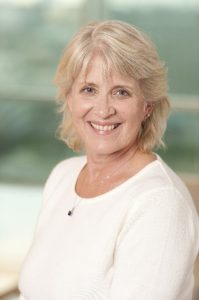 Dr. Connie Johnson is Colorado Technical University's (CTU) chief academic officer and provost, working with both online and ground degree programs. She has oversight of academic affairs, including faculty, curriculum, classroom experience, and accreditation. During her time at CTU, Connie has initiated adaptive learning technology implementation, effective leadership of academics, women's leadership, leading academics through change, and effective technology implementation in the online classroom including the promotion of academics, faculty and student engagement through social media. Connie has served in higher education for over 20 years, with extensive experience in online and ground teaching, administration, and leadership. Additionally, Connie has extensive experience in regional accreditation, curriculum implementation, and faculty training and development. She is a trained peer evaluator for the Higher Learning Commission (HLC), has completed and served as a facilitator in the ACE Chief Academic Officer Institute, and is a member of the CTU Board of Trustees. Her educational background includes a Doctorate of Education, with an emphasis on organizational leadership  (2010) and a Master of Business Administration in management (1991), both from Nova Southeastern University. She earned her Bachelor of Science with honors in criminal justice from Florida State University.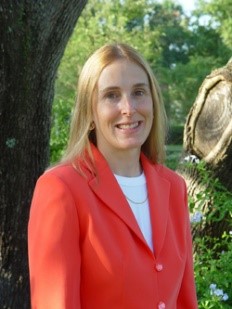 Dr. Patsy Moskal is the associate director for the Research Initiative for Teaching Effectiveness at the University of Central Florida (UCF), where she evaluates the impact of technology-enhanced learning and serves as the liaison for faculty scholarship of teaching and learning. In 2011, Dr. Moskal was named an OLC Fellow "In recognition of her groundbreaking work in the assessment of the impact and efficacy of online and blended learning." She has written and co-authored numerous works on blended and online learning and is a frequent presenter on these topics. Patsy's book — Conducting Research in Online and Blended Learning: New Pedagogical Frontiers, co-authored with Dziuban, Picciano, and Graham–was published in August 2015.