UNC System Digital Learning Webinar
May 22, 2020, 11:00 AM – 12:00 PM
Login: https://mcnc.zoom.us/j/943706306
Phone: (646) 558-8656   ID: 943 706 306
 11:00 AM – 11:10 AM
Welcome and Overview
James Garner Ptaszynski, Ph.D.
Vice President, Digital Learning
UNC System Office
 11:10 AM – 11:30 AM
GUIDING FACULTY INTO REMOTE TEACHING AND OPERATING IN THE "NEWISH" NORM 
Jennifer Cutts

Director, Curriculum and Innovation

Kenan-Flagler Business School

UNC Chapel Hill
In this session, Jennifer Cutts will share Kenan-Flagler Business School's experiences in transitioning to virtual teaching in response to the COVID-19 pandemic. Jennifer will highlight a workshop strategy that was implemented to expedite faculty orientation to teaching in Zoom as well as faculty feedback on what worked well, challenges, and what could still be improved. Additionally, she will share the many lessons learned that will be applied to the Summer and Fall terms to enhance faculty and student experiences in the "newish" norm. Finally, Jennifer will share the business school's efforts to create digital content in a virtual working environment and how they are partnering with faculty to prepare for a variety of possible teaching scenarios in the fall.
Jennifer Cutts is the director of Curriculum and Innovation for UNC Kenan-Flagler Business School. Jennifer specializes in faculty community, curriculum development, and the creation of an innovative, centralized center for excellence that serves multiple degree programs and focuses on digital presence in learning environments and promoting communities of learning for faculty. Jennifer has over 20 years of online learning and higher education experience. She has been a leader with two top distance education consulting companies, Bisk Education and Embanet-Compass Knowledge Group (now Pearson-Embanet). Jennifer is a doctoral student in the Leadership and Learning in Organizations Ed.D. program at Vanderbilt University and holds an MBA from Regis University and a Bachelor's in Communications from the University of South Florida.
11:30 AM – 11:50 AM
Connecting the Dots: Leveraging Connectivism to Support Competency Based Learning
This session will explore how connectivism, connective teaching methods, and data-driven decision-making support learners in achieving proficiency in industry related competencies through personalized adaptive learning. Speakers will offer tangible tools and innovative strategies for educators to bridge the divide between connectivism theory and competency-focused skills development. The UNCW team will discuss how this educational model enables learners to chart a personalized course toward competency attainment by leveraging divergent, diverse, and distinctive experiences while acquiring professional skills, knowledge, networks, and certifications.
Sheri Conklin, Ed.D.

Assistant Professor

 UNC Wilmington

Dr. Sheri Conklin has extensive experience in online course design and best practices for online delivery. As a former instructional designer, she focused on professional development for faculty and staff teaching online. She has also engaged in multiple research projects to contribute to the growing body of knowledge surrounding online course design and delivery. Sheri has been teaching online for more than 12 years and focuses on problem-based learning, applied learning, and integrating community-based service learning in the online course environment. Her research interests include online course design, instructor social presence, service learning, and cooperative learning.

Eric L. Richardson, Ph.D., MPH, MBA, PHR, SHRM-CP, CHHR, ACHE

Program Coordinator, Master of Healthcare Administration (MHA)

Assistant Professor, School of Health and Applied Human Sciences

 UNC Wilmington

Dr. Eric L. Richardson brings to UNCW extraordinary experience with market analyses, program/course design, and implementation of new academic programs and specializations. He has documented proficiency delivering results related to applied learning, accreditation initiatives, and regulatory analyses. He is a 2018 Commission on Accreditation of Healthcare Management Education (CAHME) Fellow and a higher education leader with more than 14 years' experience teaching and developing curriculum for traditional and online learning environments focused on applied learning. His research interests focus on healthcare, job satisfaction, turnover, retention, and commitment.

Nikki Strawn, M.S.

Instructional Designer

UNC Wilmington

Nikki Strawn is a public educator with more than 12 years' experience in teaching and designing instruction for traditional and online learning. Her focus areas in online teaching include faculty professional development, Universal Design for Learning, gamification, interactive video, authentic assessments, and online student engagement strategies. Nikki is a certified Quality Matters Peer Reviewer and a member of the Online Learning Consortium. Using her knowledge and skills of technology tools combined with her learner-centered and systematic approach to instructional design, Nikki brings engaging course design and quality online teaching methods to enhance student learning outcomes and learner satisfaction.
Questions Comments and Suggestions?
Questions related to the monthly webinar? Want to suggest or present on a topic during a future webinar?  If so, please email the UNC digital learning team at DLI@northcarolina.edu.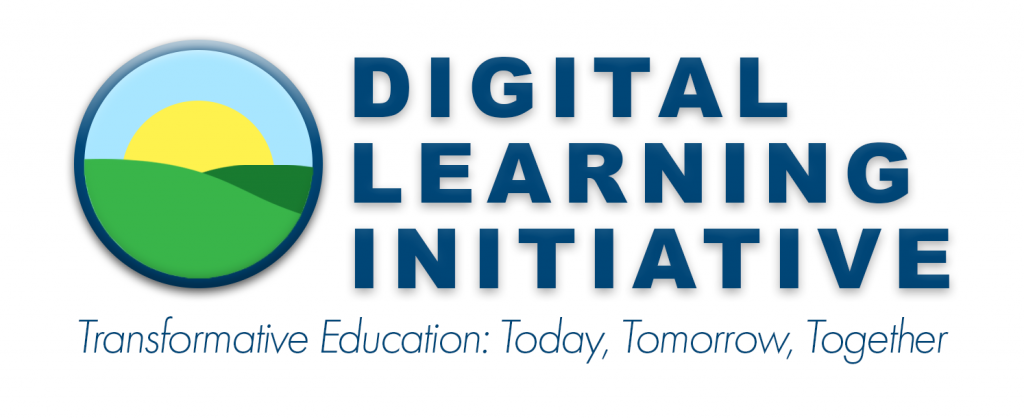 Send eMail to Unsubscribe | Subscribe