Teaching, Learning, Leading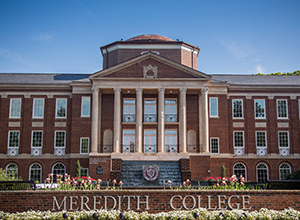 As a North Carolina Teaching fellow I feel one of the highlights is that I know that I am not alone. My efforts are always validated, and the support system provided to us makes me feel seen. I also love how there are multiple opportunities for us to engage with students from other universities, and to get a wide perspective of what it takes to be an excellent educator.
-Alyssa Eickler
One of my favorite experiences is being able to travel and learn about education programs at other schools. I also like to compare the in-school learning experiences that my peers are getting. I feel like I have a support system beyond my own school and well into the state.
-Casey Corpening
My highlight of being a North Carolina Teaching Fellow is the support group that I get along with it. We are given people our age that are going through the exact same process as us, and we are also given amazing faculty assistance throughout our four years in the program. Another highlight of the program is being able to go to different enrichment events where we can learn more and more about what it looks like to be an educator in North Carolina.
-Grace Snipes
My highlight from being a North Carolina Teaching Fellow is being able to have a community of other fellows that are striving to be future educators. I think it is so awesome to have other people going after the same goals at Meredith and at other schools nearby as well. I love the ability to get classroom experience as well as professional development through North Carolina Teaching Fellows experiences.
-Eleni Hull
Degree Pathways
Middle Grades Math and Science
High School Math and Comprehensive Science with Biology or Chemistry
EMAT (Combined Bachelors and Masters)
MAT Special Education
Contact
Cece Toole, PhD
toolecec@meredith.edu
919-760-2268