Executive Committee of the Staff Assembly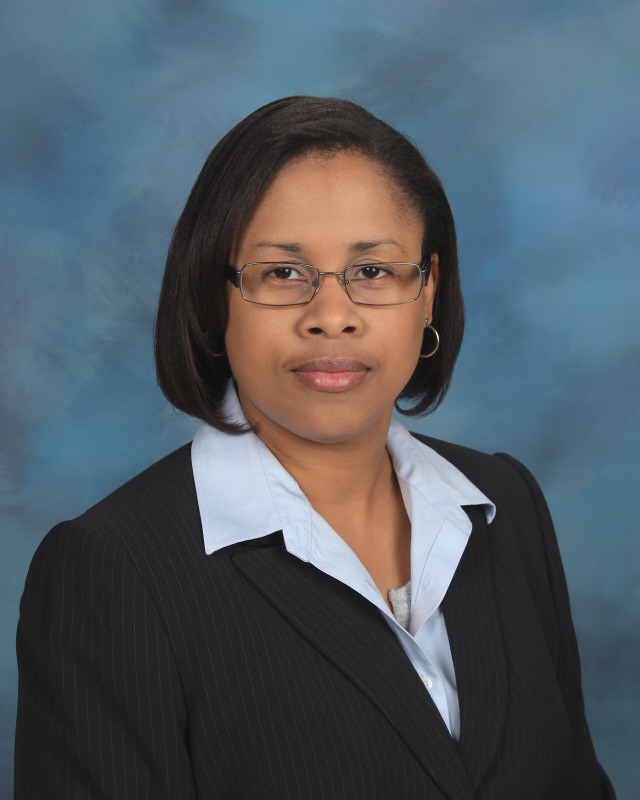 Chair
The Chair, with guidance from the Executive Committee supervises and conducts the business of the Staff Assembly. The Chair provides the necessary leadership to assure that the Staff Assembly functions effectively and productively. The Chair shall represent the Staff Assembly to the University administration and serves as an advisor to the President.
---
Crystal is an Emmy Award-winning Broadcast & Emerging Media Specialist. She currently works as a Digital Media Specialist in the Distance Education & Extended Programs (DEEP), Interactive Video Conferencing (IVC) Department at the North Carolina School of Science & Mathematics. In addition to her Digital Media Specialist position at NCSSM, Crystal serves as the S.I.D.E. STEM Enrichment Coordinator, Staff Senate Chairman, and an ex-officio member of the NCSSM Board of Trustees. Crystal has served on the UNC Staff Assembly since 2013 and the Assembly's Executive Committee since 2017.
She worked for local television stations for over 8 years including WRAL-TV & Fox 50, News 14 Carolina (Spectrum News), and UNC-TV/PBS. In 2013, she earned an Emmy Award from the National Association of Television Arts & Sciences for news coverage of Hurricane Irene for Chyron graphics operations and news production. In 2011, she earned an Emmy nomination for studio audio and news production for WRAL's breaking news coverage of the April 2011 Tornado Outbreaks in North Carolina.
Crystal holds a Master's in Education Technology, an Executive Master of Business Administration degree in Management, and a Bachelor's in Music Industry: Media Communications Track. She is currently pursuing her doctorate in education.
Vice Chair
The Vice Chair shall conduct meetings in the absence of the Chair and shall represent the Assembly in the absence of the Chair. The Vice Chair also serves as the Chair of the Campus Chairs Committee.
---
I, after a 20+ year career in the private sector using my education in Hospitality Management from East Carolina University, began my career in higher ed 8 years ago at University of North Carolina Wilmington. I am fortunate to work within the Department of Campus Recreation as the Members Services Operations Coordinator with an amazing team of Professional and student staff members.    
I joined UNCW's Staff Senate after trying to find a way to become more involved in my campus and to be able to help serve our community.   I have been involved with UNCW's Staff Senate since 2017. I am currently serving my second term as Chair of UNCW's Staff Senate after serving as Chair in 2020-2021. I have found that through our Staff Senate service that I have been able to become a more engaged staff member. I have had the privilege to serve on several campus wide committees through my involvement and have been able to help share the voices of staff with our leadership team. I have the honor to be currently serving as one of the co-chairs of UNCW's Strategic Plan and Design Committee to help design UNCW next Strategic Plan. This plan is for UNCW next 10 years and is important to ensure the continued great work being done in our region for our students and community. 
I have also had the opportunity to serve as a delegate on the Staff Assembly since 2017. This role has been rewarding to see what a body like the Assembly can do when all work together. We have been able to advocate and help implement changes that are positive for the staff of all campuses such as Parental Leave. I feel truly honored and grateful to work with the amazing members of this body to make a positive impact for our staff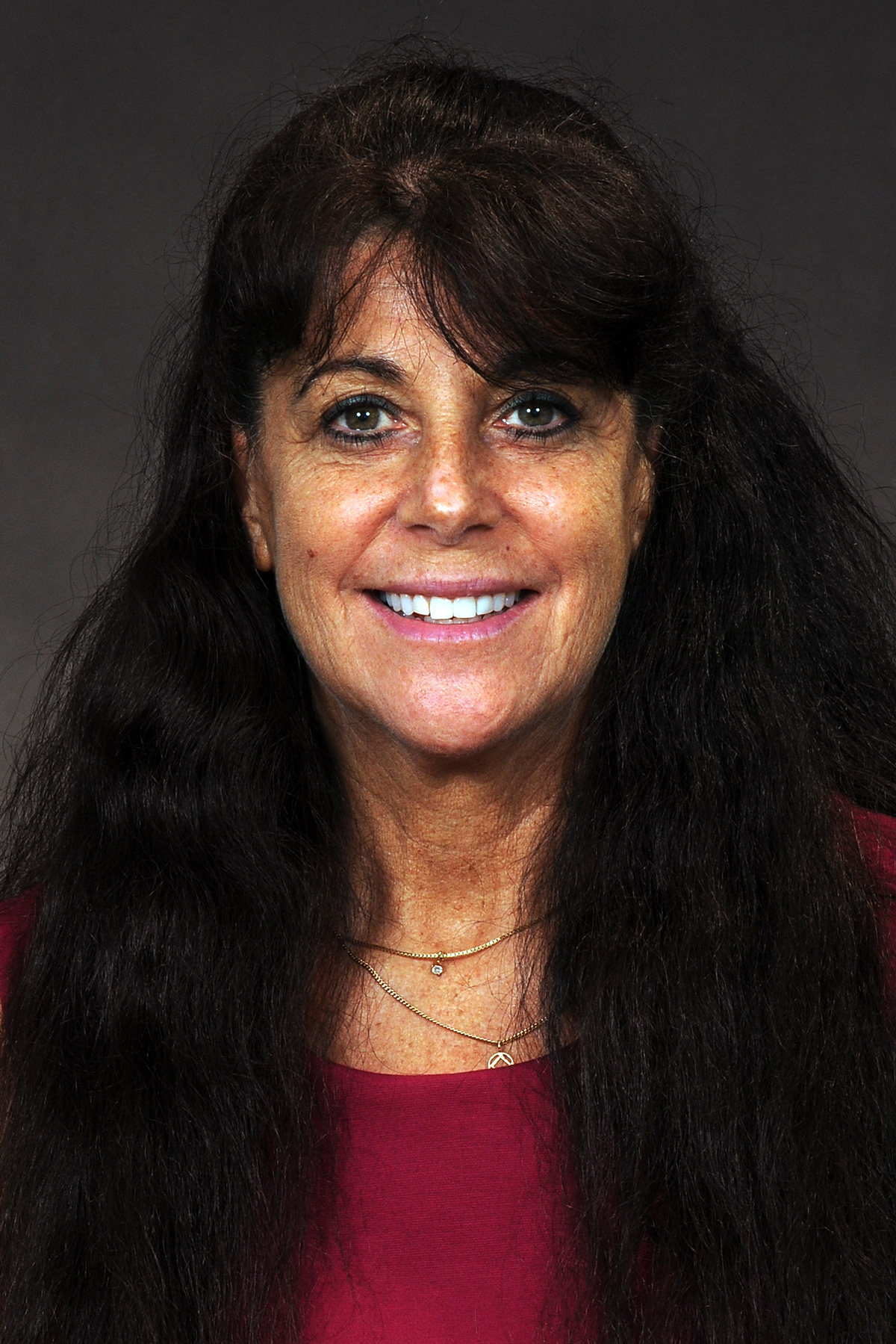 Chair-Elect
A Chair-Elect will be elected in the second year of the term of the Chair and shall have duties as designated by the Chair. The Chair-Elect shall serve as the liaison to the scholarship fund when there is no Past Chair and all standing committees except the Campus Chairs, Communications and Governance Committees.
---
I received my Bachelor of Arts in Dramatic Arts from the University of North Carolina at Chapel Hill and spent the next 20 years in New York and Los Angeles pursuing a career in acting, writing and directing. I was incredibly fortunate to perform improvisation comedy with the Los Angeles Second City Touring Company and the Second City Alumni Players. I originated the role of Natasha Harrington on the popular soap opera One Life to Live and starred in the short movie A Moment of Silence.
I began my second career at UNC Chapel Hill as a Parking Control Officer in 2007.  I then served as the Materials Manager at the UNC Chapel Hill Adams School of Dentistry, and as the Business Officer in the Department of Dental Ecology.  Currently, I serve as the Director of Administration in the Department of Exercise and Sport Science in the UNC Chapel Hill College of Arts and Sciences. 
In December of 2014 I completed my Master's degree in Public Health at the Gillings School of Global Public Health at UNC Chapel Hill while working in my full-time position. I began my work in Staff Advocacy in 2016 by serving as the Treasurer and then the Chair of the UNC Chapel Hill Employee Forum serving four consecutive years.  During this time, I helped lead the campus through the protests and subsequent removal of the confederate monument, the changing landscape in the state healthcare plan, the resurgence of violence and civil unrest experienced nation-wide, and the biggest global viral pandemic of the century.  It was for my work as the Chair of the Employee Forum helping pass 18 resolutions and serving on campus searches and advisory committees that I received the prestigious 2021 C. Knox Massey Distinguished Service Award for unusual, meritorious, or superior contributions by a University Employee, as well as the 2021 Arnold D. Kaluzny, PhD Distinguished Alumni Award from the UNC Gillings School of Global Public Health.
I feel extremely honored to have served as the Vice Chair of the UNC System Staff Assembly for the past two years, co-authoring and helping to pass four resolutions aimed at improving opportunities and compensation for UNC System Staff Employees.  As Chair-Elect I am excited to continue to serve the larger UNC System community by helping to continue to keep staff issues in the forefront of conversations with the UNC System Administration, the UNC System Board of Governors and the UNC System President.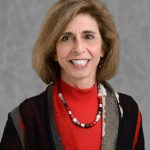 Secretary 
The Secretary is responsible for the official communication of the Executive Committee, Executive and full-body minutes, announcements, and the business of the UNC Staff Assembly and Executive Committee. The Secretary communicates Executive Committee business to delegates and the University staff through appropriate means.
---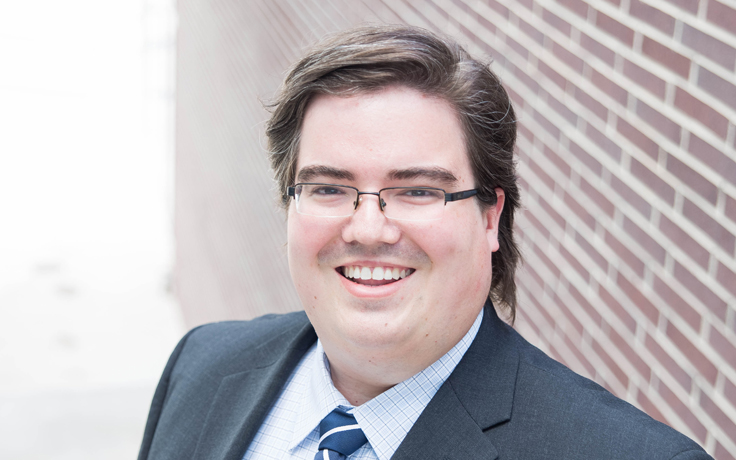 Mathew Horvat
Technology Officer
Technology Officer
The Technology Officer responsibilities include but are not limited to: web site management, management of internal and external communication channels (i.e. social media, listservs) and elections technical management.
---
I truly appreciate the forum Staff Assembly has created for staff throughout the system and embrace the ability to serve the body as Technology Officer. I believe, as a body, we have done a great job of leveraging our power as staff to effect change; I cherish being part of this continued work.
I have been involved with UNCSA's Staff Council since I joined the school as staff in 2014, and am concluding our three-year Chair cycle as Past Chair. Currently, I serve as Bursar for UNCSA, a role I've been in for two years. Since joining UNCSA in 2014, I worked for Advancement, Marketing & Communications, Digital Media, and the Chief of Staff's office as business manager and Accounts Payable as disbursement manager, which has given me a broad understanding and appreciation for the intricacies of the university setting.
Beyond my time as staff, I am very much a product of the UNC System as a whole. I received a BSBA from UNC Chapel Hill's Kenan-Flagler Business School, an MFA in Performing Arts Management through UNCSA and am currently working on my MBA through UNC Pembroke. I'm also pursuing a certificate in creative and artistic leadership certificate from UNCSA's Thomas S. Kenan Institute for the Arts.
Born in Canada, I grew up in the mountains of North Carolina after a brief stopover in central Wisconsin. I currently live in Winston-Salem with my dog, Maya.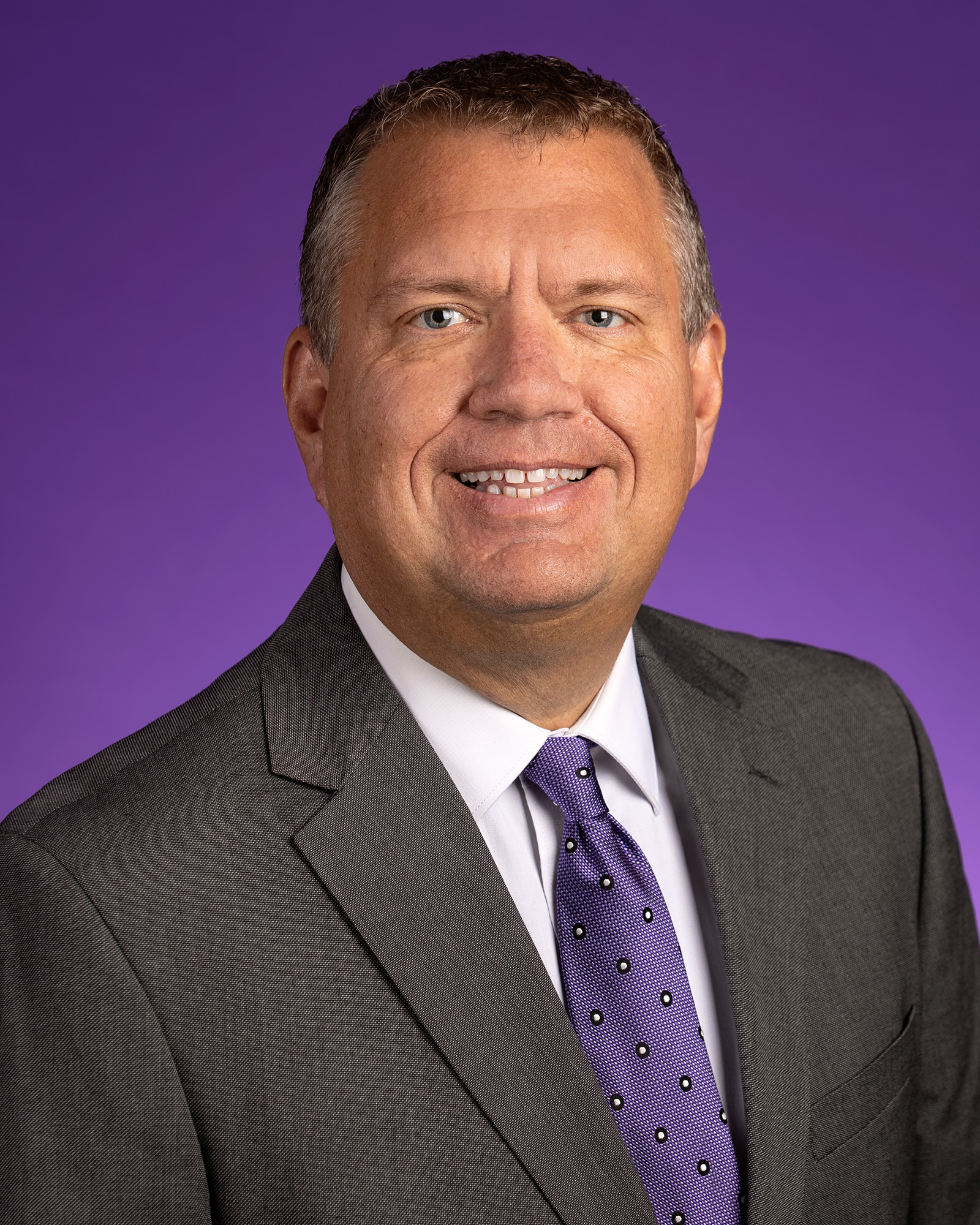 Garrett Killian
Parliamentarian
Parliamentarian
The Parliamentarian advises the chairperson and delegates on all matters of parliamentary procedure according to Robert's Rules of Order Newly Revised and ensures that all meetings are conducted according to the bylaws and procedures. The Parliamentarian also serves on the Governance Committee.
---
Garrett Killian is in his 26th year at East Carolina University. He began his career in Athletics and transitioned to Information Technology where he is currently leads a team that manages Banner security and several third-party Banner applications. In this role his team oversees electronic document management and applications such as Evisions and Eprint. He graduated from East Carolina in 1994.
Killian served on the ECU Staff Senate for two years prior to serving as Chair for 2013-2014. During his tenure he grew the two large staff appreciation events, increased Staff Senate awareness/participation, and worked hard to endow a staff scholarship. In 2014 he was elected to the UNC Staff Assembly Executive Committee as an at-large delegate and in October, 2015 elected as parliamentarian for two consecutive terms.
He served as Chair of the UNC Staff Assembly from 2019-2021. During his tenure, the Janet B. Royster Memorial Scholarship was endowed and a record amount raised at the 9th annual Chancellors' Cup Golf Tournament in 2021. He has played a key role in success of the tournament and scholarship since the tournament's second year.
In his spare time Killian is a NAUI scuba instructor and holds other scuba related certifications that keep him busy. He enjoys diving on WWII wrecks off the NC coast, spearfishing, and underwater photography. He is also a volunteer member of the Town of Winterville Board of Adjustment.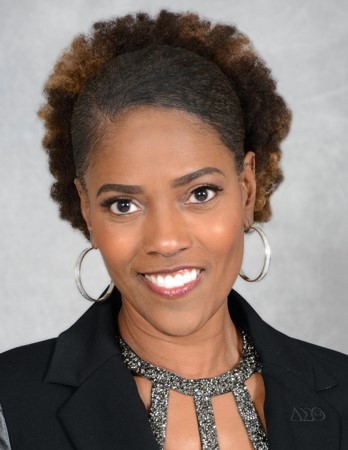 Shalane Griffin
Executive Director of the CCGT
Executive Director of the CCGT
The Executive Director of the Chancellor's Cup Golf Tournament is responsible for the overall management to include web site content maintenance, tournament sales, event management and promotion, and volunteer supervision. The CCGT ED works closely with the UNCSA Chair and Executive Committee and cooperation with System Office personnel to present the tournament each year.
---
At-Large Delegates
The At-large delegate is required to attend all Executive Committee and Staff Assembly meetings and to stay abreast of all Staff Assembly activities during his/her term. At-large delegates are assigned by Staff Assembly Chair to a standing committee and maybe asked to serve on Ad Hoc committee(s) as required for the duration of their term in office.
Pat Gaddy
At-Large Delegate
I have served for many years on the NC State University Staff Senate as the voice for my constituents and the university staff. As immediate past chair I was honored to be the continued voice not only for the university staff, but also the Senators as I represented on various committees and organizations throughout the university. I strongly believe that all staff is valuable no matter who you are or your job function.
I began working at the University in 1991 and my commitment to service and leadership never wavered. From my first job with the University, working in the campus dry cleaning/laundry room, to my current position as Admin Support to the Assistant Vice Chancellor, my motto has been "Everybody can be great, because everybody can serve."-Dr. Martin Luther King Jr.
I first served on the NC State Staff Senate during its conception in 1995 and was pleased to have been a part of building the foundation of what currently stands today. During the years that I did not serve on the Senate, I was still working behind the scenes and lending support.
I have been a delegate on the Staff Assembly for the last 4 years. Being a delegate allows me to communicate issues and address events that affect staff beyond NC State campus; while promoting and facilitating staff participation in the university community. The goal of the Staff Assembly is to improve communications, understanding, and morale throughout the whole of our respective communities, and to increase efficiency and productivity in campus operations. As your delegate at large it would afford me the opportunity to continue this momentum as we work together.
In addition to being active in the university community, I am also involved in several community organizations. Since 2011 I have co-hosted an annual scholarship fundraiser which has provided more than $120,000 in scholarships to area youth. Nominated and fortunate to win the NC State University 2018 Equity Award for Women. The award annually recognizes faculty, staff and students for outstanding leadership on and beyond the campus. Leadership is about service and being able to inspire others in ways that create value for the organization. We may not all be able to do great things individually, but we can do small things together that will impact in a great way!
---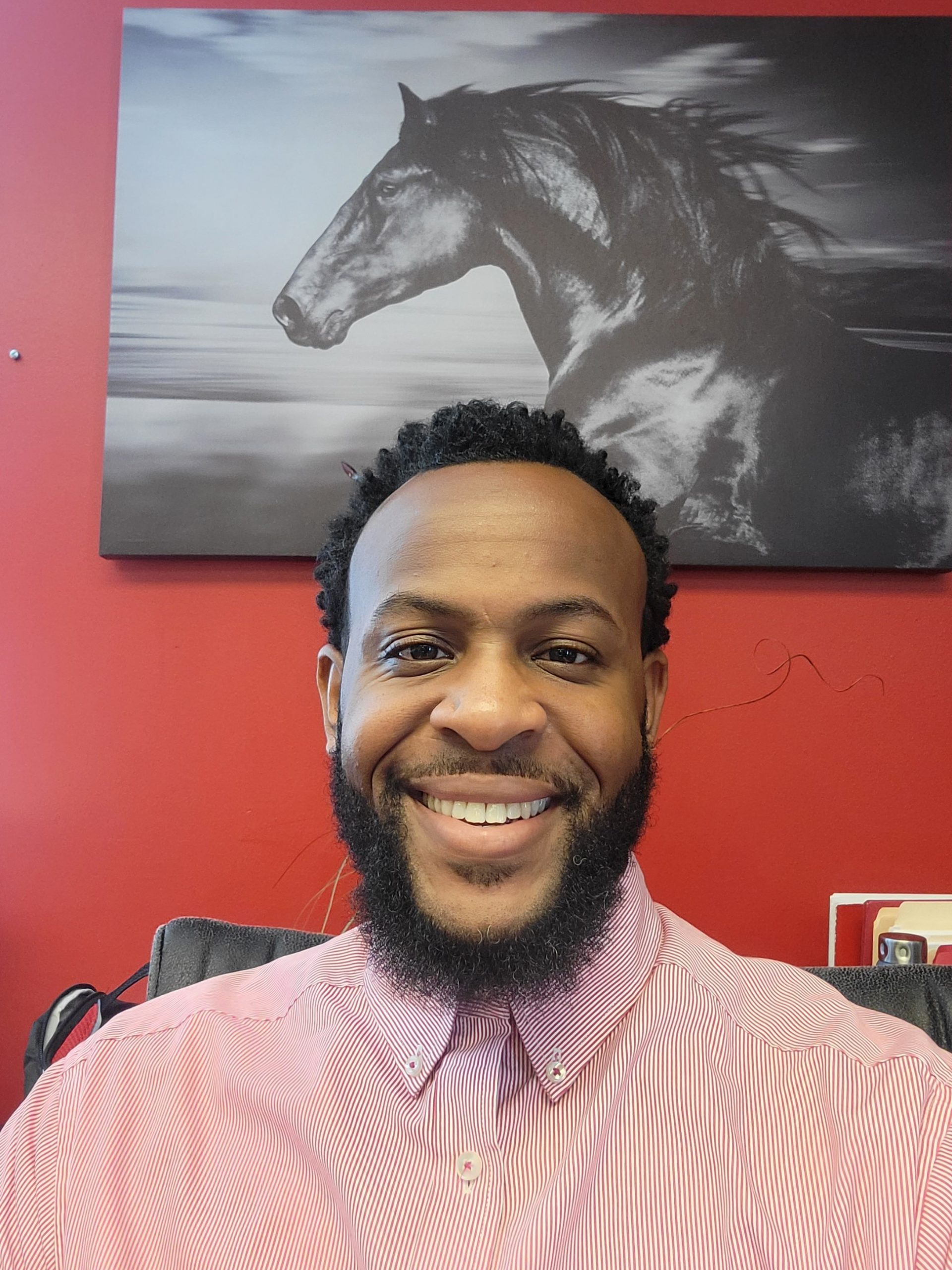 Quentin Gunter is a passionate and success driven man, who is laser focused on helping and encouraging others through formal and informal interactions. One of his favorite mottos is "If I can help somebody as I travel along, then my living will not be in vain."
Being a native of Winston-Salem, and the last of 4 children, he matriculated in the WSFCS system and graduated from Parkland High School, class of 1998. He furthered his education at Guilford College in Greensboro, NC and Ashford University, where he received both his Bachelor's degree in Human Resource Management and Master's degree in Organizational Management. After several years of working in mental health and human resources, he now has been employed at Winston-Salem State University for 7 years. He has served in both the HR and EEO departments, where he trains and investigates allegations of employment harassment and discrimination. He also serves as an adjunct professor for freshman students.
Other accomplishments/activities include; State of NC Employment Mediator, CPR instructor, Pastor, and for fun, he owns a small lawn service, where there is "Exceptional Lawncare and Grooming."
His hobbies include international travel, bike riding, exercising, gardening, cooking, reading, visiting various cities' local restaurants, horseback riding, and relaxing on the beach.
He is grateful for this opportunity to serve on UNC Staff Assembly and excited to see the unique ability staff have in an effort to make our institutions employers of choice.
---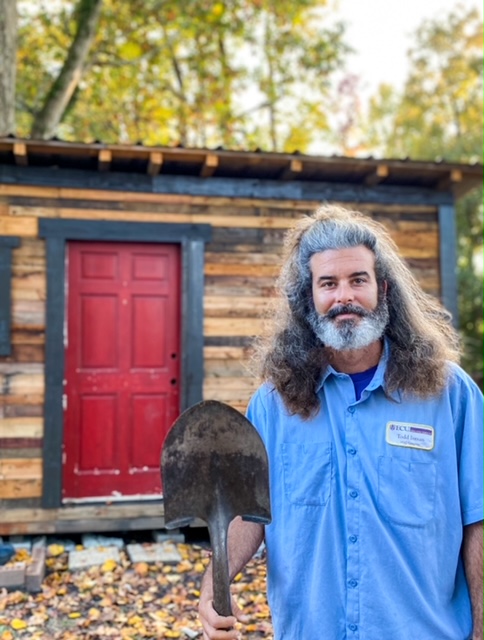 Todd Inman has worked for East Carolina University since 2011 and is currently a crew leader with the Grounds department, supervising five employees. He has served as a senator on the ECU Staff Senate since 2015. He has held the following executive positions; Ex-Officio (2022-2023), Chair (2022-2023), Chair-Elect (2020-2021), Inaugural Vice-Chair (2018-2019), and Treasurer (2016-2018). Todd remains involved with the diversity, rewards and recognition, human resources, scholarship, and membership committees within the ECU Staff Senate. Along with his duties at East Carolina University, he has participated as a UNC Staff Assembly delegate since 2017.
In 2003, Todd received his Bachelor of Science degree while attending the University of North Carolina at Greensboro, majoring in Recreation, Parks, and Tourism. After graduating college, Todd moved to Davenport, Iowa to become the first intern at the Niabi Zoo, where he helped establish new marketing strategies and relationships with local businesses. During this time, Todd worked as a zookeeper where he was able to experience how every level of the company worked together for the greater good.
During his time away from work, Todd enjoys hunting, kayak fishing, gardening, backpacking, and spending time with his family.
---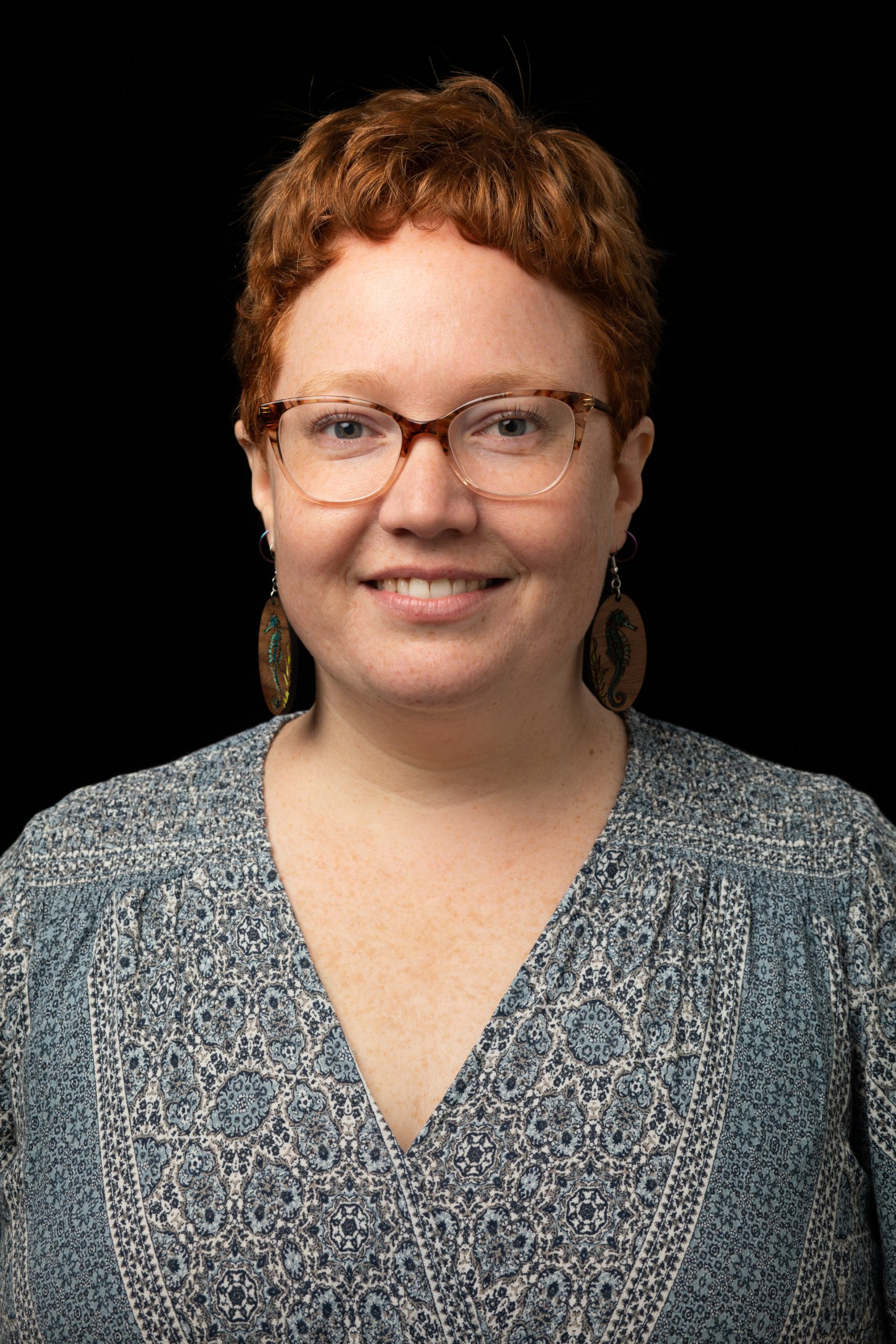 Jordan Perry (they or she pronouns) was born and raised in Iredell County, NC, educated at three UNC System institutions (UNC Asheville, UNC Chapel Hill, and Appalachian State University), and has worked at three UNC System institutions (UNC Chapel Hill, UNC Asheville, and Appalachian State University). They currently work at Appalachian State University as the Director of Wellness and Prevention Services and are pursuing their doctorate in Educational Leadership. 
Jordan has 16 years of experience in the field of public health, including 12 years in higher education. At UNC Asheville, they served on Staff Council for four years and spent one year as Chair. They believe deeply in investing in state employees and are honored to serve Staff Assembly as a delegate at large.