Executive Committee of the Staff Assembly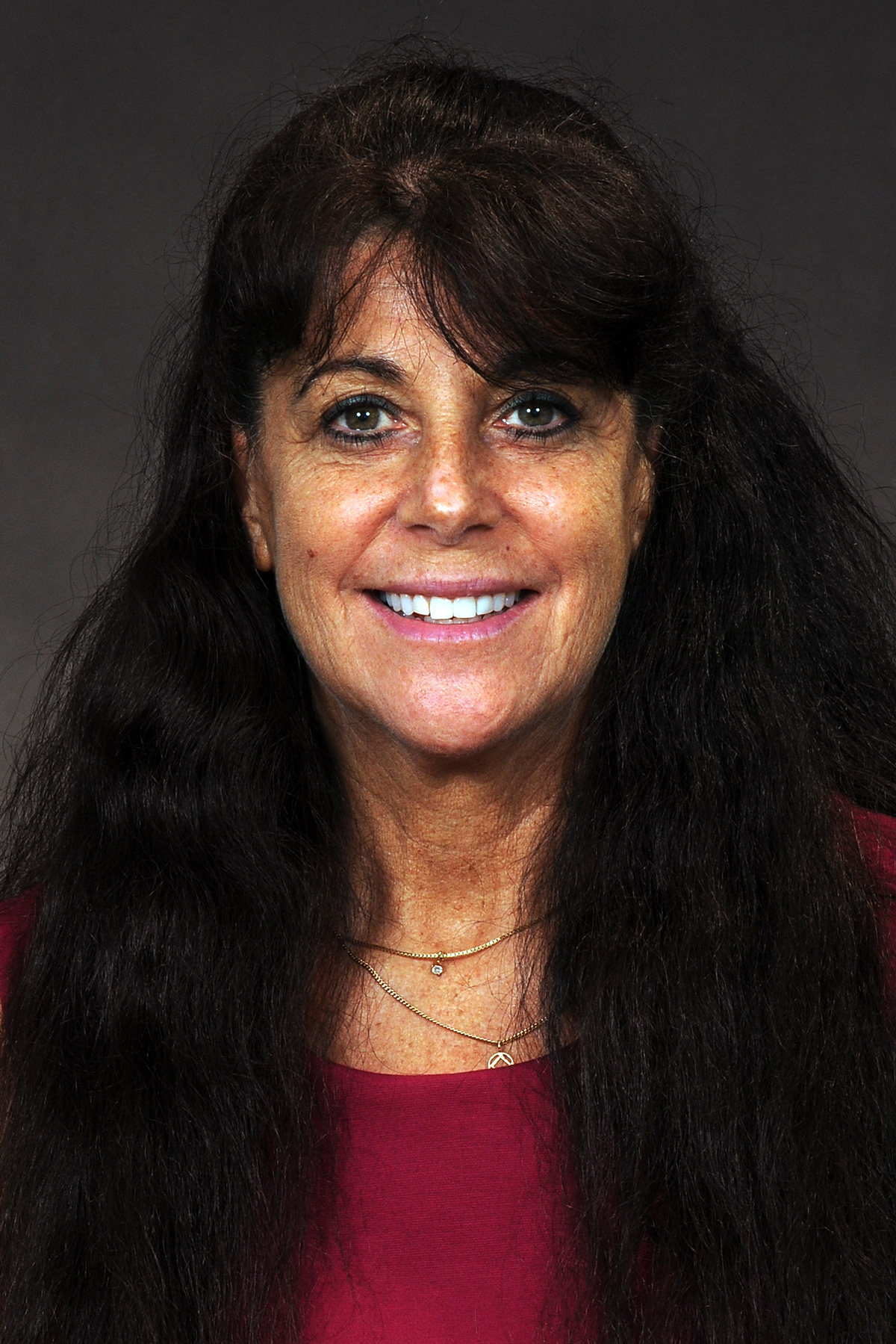 Chair
The Chair, with guidance from the Executive Committee supervises and conducts the business of the Staff Assembly. The Chair provides the necessary leadership to assure that the Staff Assembly functions effectively and productively. The Chair shall represent the Staff Assembly to the University administration and serves as an advisor to the President.
---
I received my Bachelor of Arts in Dramatic Arts from the University of North Carolina at Chapel Hill and spent the next 20 years in New York and Los Angeles pursuing a career in acting, writing and directing. I was incredibly fortunate to perform improvisation comedy with the Los Angeles Second City Touring Company and the Second City Alumni Players. I originated the role of Natasha Harrington on the popular soap opera One Life to Live and starred in the short movie A Moment of Silence.
I began my second career at UNC Chapel Hill as a Parking Control Officer in 2007.  I then served as the Materials Manager at the UNC Chapel Hill Adams School of Dentistry, and as the Business Officer in the Department of Dental Ecology.  Currently, I serve as the Director of Administration in the Department of Exercise and Sport Science in the UNC Chapel Hill College of Arts and Sciences. 
In December of 2014 I completed my Master's degree in Public Health at the Gillings School of Global Public Health at UNC Chapel Hill while working in my full-time position. I began my work in Staff Advocacy in 2016 by serving as the Treasurer and then the Chair of the UNC Chapel Hill Employee Forum serving four consecutive years.  During this time, I helped lead the campus through the protests and subsequent removal of the confederate monument, the changing landscape in the state healthcare plan, the resurgence of violence and civil unrest experienced nation-wide, and the biggest global viral pandemic of the century.  It was for my work as the Chair of the Employee Forum helping pass 18 resolutions and serving on campus searches and advisory committees that I received the prestigious 2021 C. Knox Massey Distinguished Service Award for unusual, meritorious, or superior contributions by a University Employee, as well as the 2021 Arnold D. Kaluzny, PhD Distinguished Alumni Award from the UNC Gillings School of Global Public Health.
I feel extremely honored to have served as the Vice Chair of the UNC System Staff Assembly previously, co-authoring and helping to pass four resolutions aimed at improving opportunities and compensation for UNC System Staff Employees.  As Chair I am excited to continue to serve the larger UNC System community by helping to continue to keep staff issues in the forefront of conversations with the UNC System Administration, the UNC System Board of Governors and the UNC System President.
Vice Chair
The Vice Chair shall conduct meetings in the absence of the Chair and shall represent the Assembly in the absence of the Chair. The Vice Chair also serves as the Chair of the Campus Chairs Committee.
---
I, after a 20+ year career in the private sector using my education in Hospitality Management from East Carolina University, began my career in higher ed 8 years ago at University of North Carolina Wilmington. I am fortunate to work within the Department of Campus Recreation as the Members Services Operations Coordinator with an amazing team of Professional and student staff members.    
I joined UNCW's Staff Senate after trying to find a way to become more involved in my campus and to be able to help serve our community.   I have been involved with UNCW's Staff Senate since 2017. I am currently serving my second term as Chair of UNCW's Staff Senate after serving as Chair in 2020-2021. I have found that through our Staff Senate service that I have been able to become a more engaged staff member. I have had the privilege to serve on several campus wide committees through my involvement and have been able to help share the voices of staff with our leadership team. I have the honor to be currently serving as one of the co-chairs of UNCW's Strategic Plan and Design Committee to help design UNCW next Strategic Plan. This plan is for UNCW next 10 years and is important to ensure the continued great work being done in our region for our students and community. 
I have also had the opportunity to serve as a delegate on the Staff Assembly since 2017. This role has been rewarding to see what a body like the Assembly can do when all work together. We have been able to advocate and help implement changes that are positive for the staff of all campuses such as Parental Leave. I feel truly honored and grateful to work with the amazing members of this body to make a positive impact for our staff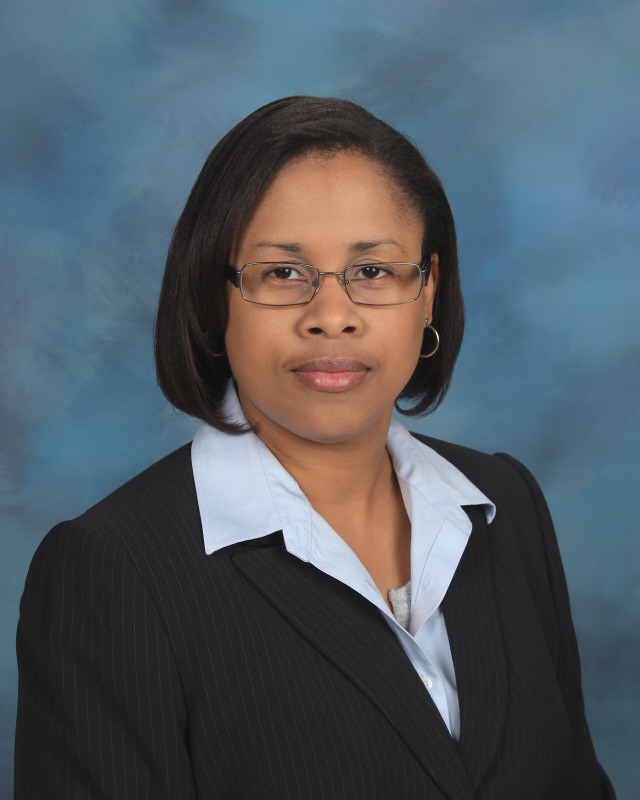 Past Chair
The Past Chair serves as an advisor to the Executive Committee and will serve as an ex officio, non-voting, member of the Assembly and Executive Committee. The term shall be for one year.
---
Crystal is an Emmy Award-winning Broadcast & Emerging Media Specialist. She currently works as a Digital Media Specialist in the Distance Education & Extended Programs (DEEP), Interactive Video Conferencing (IVC) Department at the North Carolina School of Science & Mathematics. In addition to her Digital Media Specialist position at NCSSM, Crystal serves as the S.I.D.E. STEM Enrichment Coordinator, Staff Senate Chairman, and an ex-officio member of the NCSSM Board of Trustees. Crystal has served on the UNC Staff Assembly since 2013 and the Assembly's Executive Committee since 2017.
She worked for local television stations for over 8 years including WRAL-TV & Fox 50, News 14 Carolina (Spectrum News), and UNC-TV/PBS. In 2013, she earned an Emmy Award from the National Association of Television Arts & Sciences for news coverage of Hurricane Irene for Chyron graphics operations and news production. In 2011, she earned an Emmy nomination for studio audio and news production for WRAL's breaking news coverage of the April 2011 Tornado Outbreaks in North Carolina.
Crystal holds a Master's in Education Technology, an Executive Master of Business Administration degree in Management, and a Bachelor's in Music Industry: Media Communications Track. She is currently pursuing her doctorate in education.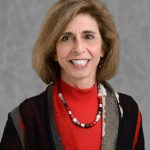 Secretary 
The Secretary is responsible for the official communication of the Executive Committee, Executive and full-body minutes, announcements, and the business of the UNC Staff Assembly and Executive Committee. The Secretary communicates Executive Committee business to delegates and the University staff through appropriate means.
---
I am delighted and honored to serve as secretary of the UNC System Staff Assembly for 2023-2025. I have had the privilege of serving in that capacity for the past two years. During that this time I have strived to serve the Assembly and fulfill my duties by providing timely, accurate transcriptions of our full body meetings as well as the monthly executive committee meetings. My experience in the role and passion for serving the interests of UNC System staff fuel my strong desire to continue serving in this capacity.
Prior to my 2021-2023 role as secretary, I represented NC State as a delegate to the Staff Assembly from 2018-2021 during my tenure as chair-elect, chair, and past-chair of NC State's Staff Senate. During my time with Staff Assembly, I have also served as director of the 2021 Chancellors' Cup Golf Tournament, as a volunteer at previous years' golf tournaments, on the Thomas Ross Award Committee, and on the Erskine B. Bowles Staff Service Award Committee.
I am committed to not just representing the interests of System staff, but to serving as an ally and advocate for programs, policies, and initiatives that will contribute to a safe and equitable working environment that offers personal and professional fulfillment.
I have found personal and professional fulfillment during my 20+ years as an employee of NC State University, currently as the Director of Continuing and Professional Education for the College of Natural Resources, including the opportunity to go back to school and complete a doctorate in higher education administration. My extensive years on campus and time in the classroom have provided valuable insights that have informed my service to Staff Assembly.
Over the years I have worked closely with our incoming chair, Shayna Hill, and greatly respect her leadership skills and integrity. I welcome the opportunity to continue to work with her and the other members of the executive committee in the role of your UNC System secretary.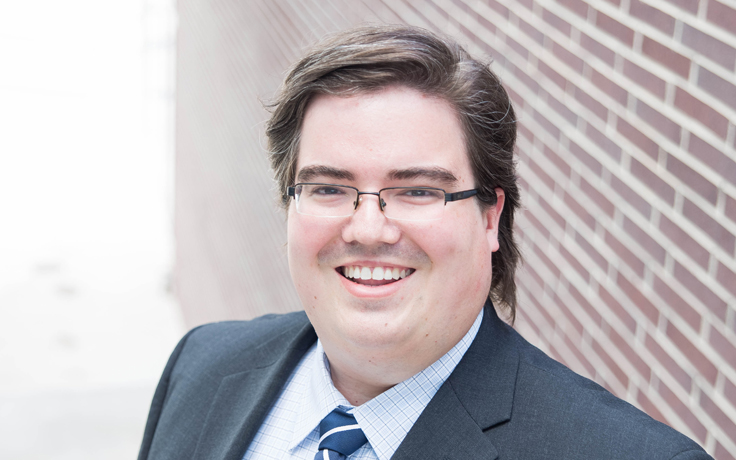 Mathew Horvat
Technology Officer
Technology Officer
The Technology Officer responsibilities include but are not limited to: web site management, management of internal and external communication channels (i.e. social media, listservs) and elections technical management.
---
I truly appreciate the forum Staff Assembly has created for staff throughout the system and embrace the ability to serve the body as Technology Officer. I believe, as a body, we have done a great job of leveraging our power as staff to effect change; I cherish being part of this continued work.
I have been involved with UNCSA's Staff Council since I joined the school as staff in 2014, and am concluding our three-year Chair cycle as Past Chair. Currently, I serve as Bursar for UNCSA, a role I've been in for two years. Since joining UNCSA in 2014, I worked for Advancement, Marketing & Communications, Digital Media, and the Chief of Staff's office as business manager and Accounts Payable as disbursement manager, which has given me a broad understanding and appreciation for the intricacies of the university setting.
Beyond my time as staff, I am very much a product of the UNC System as a whole. I received a BSBA from UNC Chapel Hill's Kenan-Flagler Business School, an MFA in Performing Arts Management through UNCSA and am currently working on my MBA through UNC Pembroke. I'm also pursuing a certificate in creative and artistic leadership certificate from UNCSA's Thomas S. Kenan Institute for the Arts.
Born in Canada, I grew up in the mountains of North Carolina after a brief stopover in central Wisconsin. I currently live in Winston-Salem with my dog, Maya.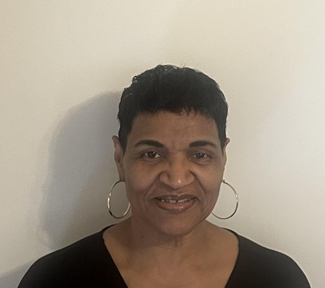 Pat Gaddy
Parliamentarian
Parliamentarian
The Parliamentarian advises the chairperson and delegates on all matters of parliamentary procedure according to Robert's Rules of Order Newly Revised and ensures that all meetings are conducted according to the bylaws and procedures. The Parliamentarian also serves on the Governance Committee.
---
I am Pat Gaddy, Assistant to Assistant Vice Chancellor in Office of Information Technology at NC State University. I have served for many years on the NC State University Staff Senate as the voice for my constituents and the university staff.  I am excited to have been instrumental in helping build the foundation of what currently stands today. I am past chair of the Staff Senate where I served 2020-2021 and have been on various boards and other committees within the Staff Senate and the university community.
The experience and knowledge I've gained as a delegate in the Staff Assembly, delegate at Large on the Executive Committee and Nomination Committee Chair has been invaluable and rewarding.
As Parliamentarian, my goal will be to ensure that the business of the Staff Assembly is handled properly and smoothly for everyone on both sides of an issue. My experience as a Lecturer, Public Speaker and Facilitator supports my ability to communicate clearly and effectively, which I believe is important in this role. I am reliable and can be trusted to provide accurate advice to protect the rights of the minority, while maintaining the rule of the majority thereby promoting the most efficient proceedings possible.
I am honored to be the Parliamentarian of this "great" assembly and look forward to continuing to work alongside Chair Shayna Hill and the entire Executive Committee as this assembly moves from Great to Greater!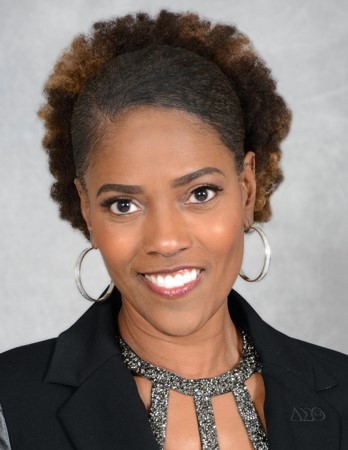 Shalane Griffin
Executive Director of the CCGT
Executive Director of the CCGT
The Executive Director of the Chancellor's Cup Golf Tournament is responsible for the overall management to include web site content maintenance, tournament sales, event management and promotion, and volunteer supervision. The CCGT ED works closely with the UNCSA Chair and Executive Committee and cooperation with System Office personnel to present the tournament each year.
---
At-Large Delegates
The At-large delegate is required to attend all Executive Committee and Staff Assembly meetings and to stay abreast of all Staff Assembly activities during his/her term. At-large delegates are assigned by Staff Assembly Chair to a standing committee and maybe asked to serve on Ad Hoc committee(s) as required for the duration of their term in office.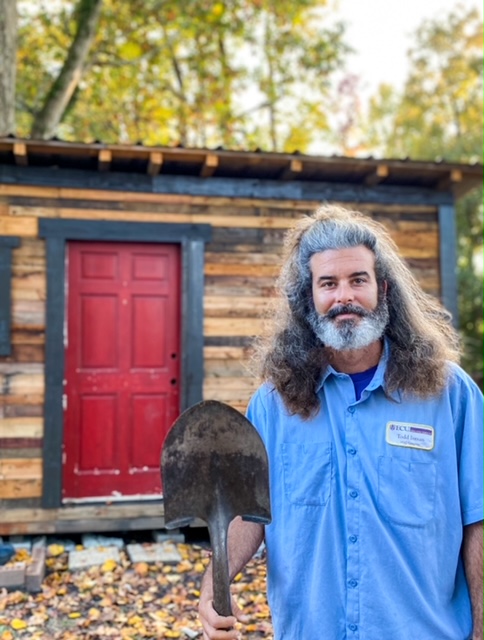 Todd Inman has worked for East Carolina University since 2011 and is currently a crew leader with the Grounds department, supervising five employees. He has served as a senator on the ECU Staff Senate since 2015. He has held the following executive positions; Ex-Officio (2022-2023), Chair (2022-2023), Chair-Elect (2020-2021), Inaugural Vice-Chair (2018-2019), and Treasurer (2016-2018). Todd remains involved with the diversity, rewards and recognition, human resources, scholarship, and membership committees within the ECU Staff Senate. Along with his duties at East Carolina University, he has participated as a UNC Staff Assembly delegate since 2017.
In 2003, Todd received his Bachelor of Science degree while attending the University of North Carolina at Greensboro, majoring in Recreation, Parks, and Tourism. After graduating college, Todd moved to Davenport, Iowa to become the first intern at the Niabi Zoo, where he helped establish new marketing strategies and relationships with local businesses. During this time, Todd worked as a zookeeper where he was able to experience how every level of the company worked together for the greater good.
During his time away from work, Todd enjoys hunting, kayak fishing, gardening, backpacking, and spending time with his family.
---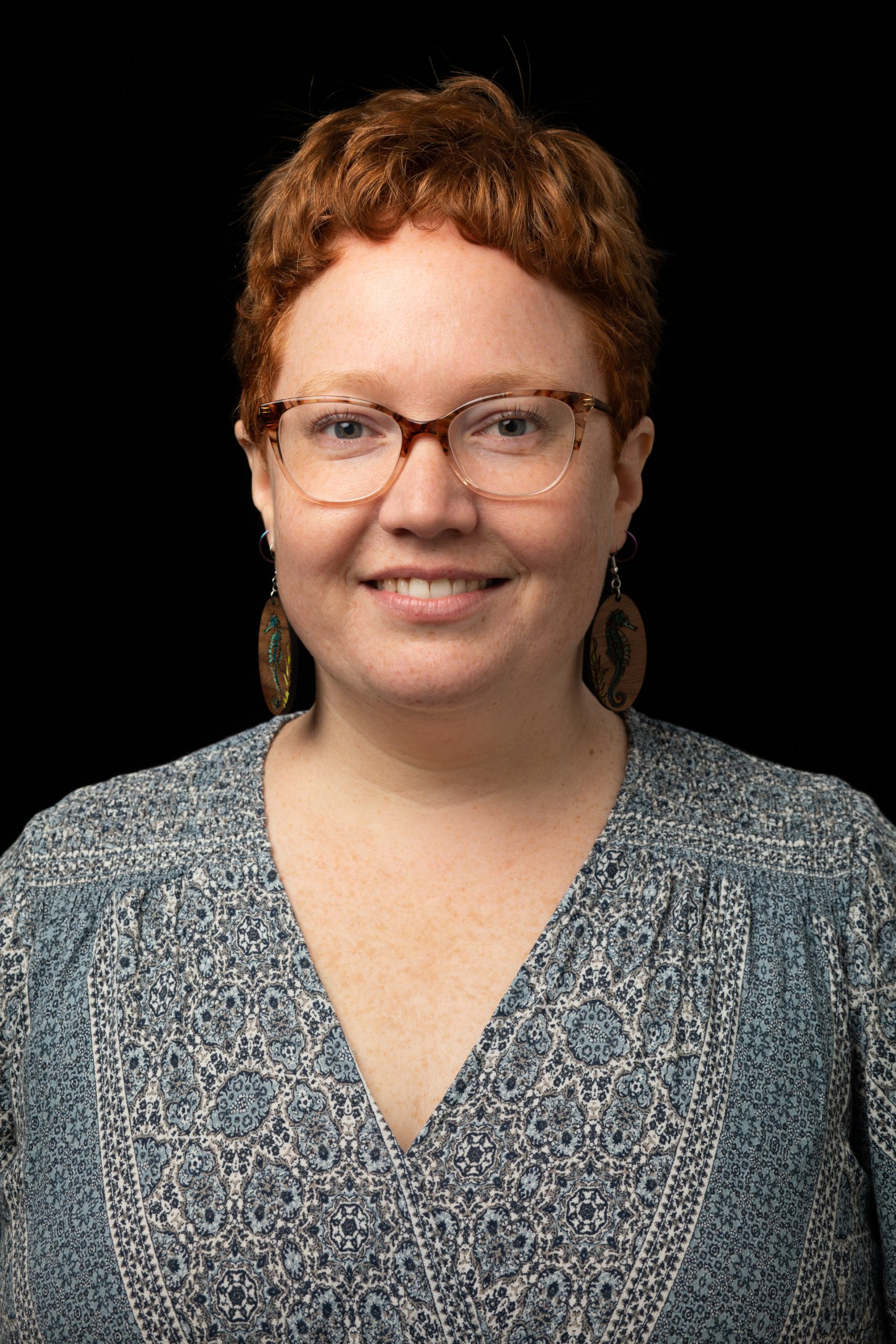 Jordan Perry (they or she pronouns) was born and raised in Iredell County, NC, educated at three UNC System institutions (UNC Asheville, UNC Chapel Hill, and Appalachian State University), and has worked at three UNC System institutions (UNC Chapel Hill, UNC Asheville, and Appalachian State University). They currently work at Appalachian State University as the Director of Wellness and Prevention Services and are pursuing their doctorate in Educational Leadership. 
Jordan has 17 years of experience in the field of public health, including 13 years in higher education. At UNC Asheville, they served on Staff Council for four years and spent one year as Chair. They believe deeply in investing in state employees and are honored to serve Staff Assembly as a delegate at large.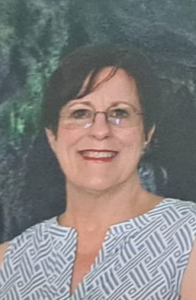 My name is Jill Phipps, and I have been an active member with the NC State Staff Senate since 2012. You will find that my loyalty and integrity is to put the concerns and needs of our staff members first. I have held many roles within the NC Staff Senate which include being the Subcommittee Chair of the Computer Loan Program and Chair of the Diversity, Equity and Inclusion committee. I have also served as an Executive Officer as Parliamentarian, Vice-Chair and Chair of our NC State Staff Senate. I am currently serving as the NC State Representative with the Cooperative Raleigh Colleges which plans conferences for staff members to attend that will enhance their professional career growth. Other committees that I serve on within our NC State University are the Group Insurance and Benefits committee and the NC State OIT Diversity and Inclusivity committee, as well as a University Collaborative committee on Diversity and Inclusivity.
I am honored to announce that I am a Mental Health First Aid Instructor, and I recently received certification to teach QPR (Question, Persuade, Refer).
I have been serving as a delegate to the UNC Staff Assembly since July 2022.
My dedication, loyalty and "can-do" attitude pushes me to go the "extra mile". Case in point, in July 2022 Chair Crystal Woods tasked me and two others to work on researching "bereavement" opportunities that could be granted to our Staff. A three-person committee became a two-person committee that consisted of myself and Keith Hines. Keith and I presented to the UNC Staff Assembly in April 2022 an update of research and recommendations for a "bereavement" benefit for our staff. I am proud to say as we continued working on this project that is now completed, the Staff Assembly is working on a resolution for approval.
My motto is "Passion and Positivity can make the Impossible Happen" and you can count on me to share my passion for what will make our UNC System Schools to be the best place to work. With "great positivity", you will never see me discouraged as we all strive for the betterment of our staff. I truly believe that "we are never in the dark, if we are willing to ignite the spark".
I often say to others that "work is my hobby" however, when I am not working, I enjoy spending time with my family.
I love the work that I do for the NC State University, and I love working with the UNC Staff Assembly. I believe in hope and continued progress for all.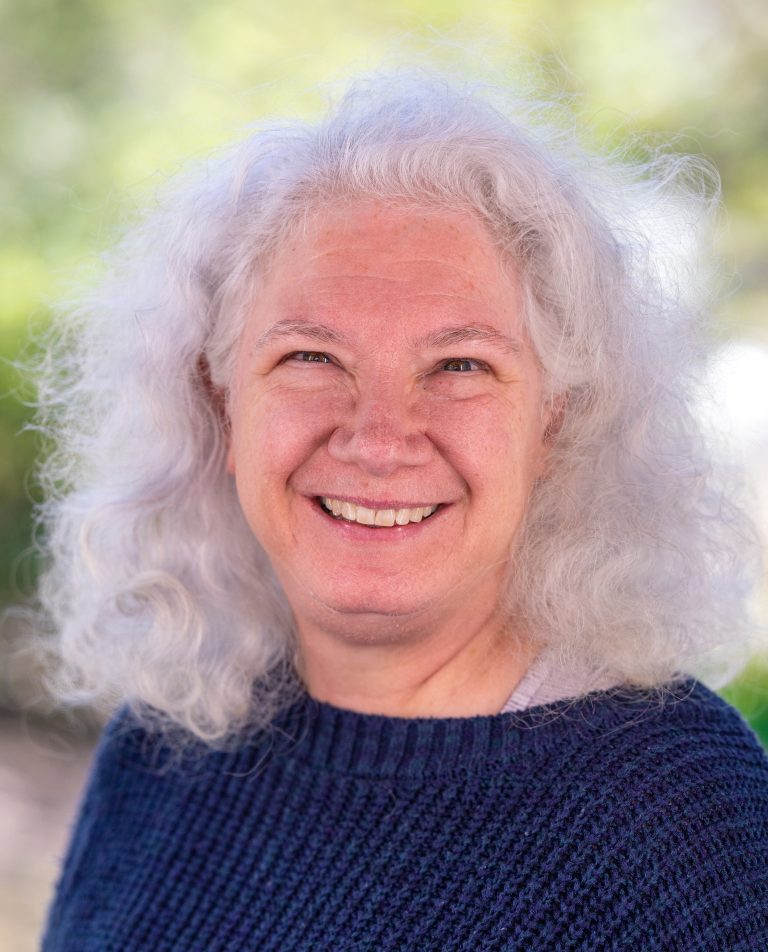 Lisa Sellers Experienced Administrative Assistant with a demonstrated history of working in the higher education, financial, and legal industries. Skilled in Microsoft Office products, computer programming in many languages, transcription, and research including state and federal regulations, Lisa is a strong administrative professional who graduated summa cum laude earning a B.S. degree in Computer Science with a research scholar distinction as well as Tackett Outstanding Computer Science Student Award from the University of North Carolina at Asheville. Lisa is currently the Faculty Senate Administrative Assistant at UNC Asheville. 
---