Candidate Biographies & Interest Statements
---
Garrett Killian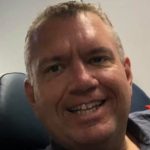 I am humbled and honored to accept the nomination for UNC Staff Assembly chair-elect. My tenure with the Assembly goes back several years. I feel this experience has helped prepare me to lead the group for the next two years.
I began with the ECU Staff Senate in 2010 and went on to serve as Chair in 2013-14. During this time, we increased attendance, grew two employee appreciation events, and made big strides in funding a scholarship endowment. I also worked hard to make it easier for staff to be involved in the Staff Senate. This past year I served a one year appointed term as parliamentarian for the Staff Senate. In 2015 I was elected as parliamentarian of the Staff Assembly and then re-elected in 2017. I've worked very hard to ensure our bylaws are interpreted in a fair and consistent manner while ensuring the best interests of the Assembly are always considered. In this role I work closely with the chair to ensure we operate in an efficient manner. Prior to my parliamentarian role I served one term as delegate at-large.
In addition to my role as Parliamentarian I played a key role with the Chancellor's Cup Golf Tournament for several years. My roles have included tournament co-organizer, coordinator for volunteer staff, soliciting hole sponsors, negotiating course contracts, and game day tournament logistics. I've worked hard to foster and grow a tight relationship with Tobacco Road and fully understand all elements of golf and the efforts required to lead a successful tournament.
I strive to stay abreast of current issues and topics that impact employees statewide. Wanting to keep everyone informed and aware, and recognizing how difficult that can be with daily campus roles, I've shared approximately 20 emails over the past year on current news and actions that directly affect us. This is a practice I'd like to continue if elected chair. I take pride in my time management skills and work to resolve problems and tasks quickly and efficiently. I would like to see the Staff Assembly continue to recognize the unique talents of all our delegates and develop best practices for efficiently using their time for the progression of our Assembly.
In August I will begin my 25th year at ECU. I am a faithful and loyal employee that is committed to the best interests of UNC staff.
---