Virtual 2021 Behavioral Health Convening
March 2, 9, and 16
9:30 AM
virtual via zoom
The 2021 Virtual Behavioral Health Convening will be held throughout the month of March and will be an opportunity for institutions to share best practices, and discuss the mechanisms and steps needed to nurture a healthy and resilient campus community. The theme, RESILIENCE, identifies the challenging experiences of 2020 with the impact of COVID-19 and the effects on the mental health of students, faculty, and staff; intertwined with a spirit of hope, encouragement, and a will to endure.
WHO: UNC System Faculty and Staff, NCCCS Faculty and Staff
WHEN: March 2, 9, and 16, 2021; See Agenda for times
WHERE: Virtual via Zoom
Engage in conversations about innovative and evidence informed programming that supports student mental health and wellness

Evaluate the scope of student mental health problems on UNC campuses and better understand current trends and issues within student mental health and substance use
Discover and compare ideas to promote increased education and access to mental health services for students
Explore the important relationship between counseling centers and other campus-provided wellness efforts and consider how these efforts work in tandem to address the overall health and wellness of students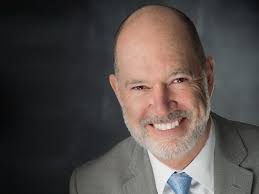 Dr. Kevin Kruger
President and CEO for NASPA
Dr. Kevin Kruger draws on more than 40 years of experience in higher education. Since 2012, he has served as president and CEO for NASPA – Student Affairs Administrators in Higher Education. Prior to his role as president, Dr. Kruger worked for 18 years as the associate executive director and served as the chief operating officer (COO) and chief financial officer (CFO) for NASPA. He has held a range of student affairs positions at Southern Methodist University and the University of Maryland. As NASPA president, Dr. Kruger represents student affairs at a variety of national forums and is a frequent contributor to higher education news stories on the college student experience. Dr. Kruger has published and presented nationally and globally on trends in higher education, student success, degree-completion strategies for low-income/first-generation students, and change management and leadership in higher education. He is the proud father of two children, one a recent college graduate and the other a college sophomore. Dr. Kruger received his M.A. and Ph.D. in Counseling and Personnel Services from the University of Maryland.


Darren Jones, Ed.D. (he, him, his)
Manager of Strategic Initiatives & Partnerships (HigherEd)
If you have any questions, please contact Dr. Toya Corbett at tgcorbett@northcarolina.edu