2019 UNC SYstem Behavioral health convening
Location: William and Ida Friday Center for Continuing Education, Chapel Hill, NC
The 2019 UNC System Behavioral Health Convening will be held on Wednesday, February 6, 2019 at the William and Ida Friday Center for Continuing Education.  This year's Convening will be an opportunity for institutions to develop ideas, share best practices, and discuss the mechanisms and steps needed to nurture a healthy and resilient student body. There is no registration cost for the Convening, and we are requesting UNC System institutions identify 8-10 attendees to represent their campus community.
Engage in conversations about innovative and evidence-informed programming that supports student mental health and wellness.
Analyze behavioral health support services from a data-driven perspective to identify areas of growth for student service.
Understand the keys to successful cross-campus collaboration in behavioral health services.
Evaluate the scope of student mental health problems on UNC campuses and better understand current trends and issues within student mental health and substance use.
For general information regarding the Behavioral Health Convening please contact Dr. Bethany Meighen (bdmeighen@northcarolina.edu).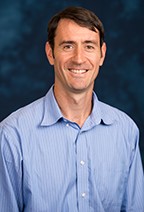 daniel eisenberg, Phd - featured speaker
Director, Healthy Minds Network
Dr. Eisenberg is a Professor of Health Management and Policy and a Faculty Associate at the Population Studies Center at the University of Michigan. He completed a B.A. and Ph.D. in Economics at Stanford University and a postdoctoral traineeship in mental health services and policy research at UC-Berkeley. His broad research goal is to improve understanding of how to invest effectively and efficiently in the mental health of young people. In recognition of his early career research, in 2010 he was awarded the Thompson Prize for Young Investigators by the Association of University Programs in Health Administration.
Dr. Eisenberg serves as the Director of the The Healthy Minds Network for Research on Adolescent and Young Adult Mental Health (HMN), which is dedicated to improving the mental and emotional well-being of young people through innovative, multidisciplinary scholarship. HMN addresses the connection between the mental health of adolescents and young adults and their health behaviors, physical health, and social, educational, and economic outcomes.
Through its rich array of research projects (the Healthy Minds Study, the Healthy Bodies Study, inkblots, and more), the network serves as a resource for secondary and higher education administrators, researchers, clinicians, policymakers, and the public. Based at the University of Michigan and Boston University, HMN is led by a multi-disciplinary team of scholars from public health, education, medicine, psychology, and information sciences, many of whom are affiliated with the University's Comprehensive Depression Center.