Protocall Services
believes that access to a scalable and well-integrated continuum of behavioral health services is essential to create safe and healthy environments where students and institutions can live up to their full potential. Trusted by 400+ higher ed institutions, Protocall's Welltrack ecosystem is a fully-integrated behavioral health platform with our trusted crisis care at its heart. Welltrack includes 24/7 telephonic behavioral health response, digital self-help tools, a global provider referral network, and personalized care coordination, which combine to create a comprehensive solution consisting of best-in class platforms for your students, and campus community. Contact
info@welltrack.com
for more information.

As the largest mental and behavioral health provider in the United States, Acadia Healthcare utilizes a national team of professionals as a no-cost resource to facilitate appropriate Treatment Placement for individuals in need of and seeking treatment for mental health concerns. These include primary mental health, eating disorder, substance use, trauma and others. Acadia's Higher Education Resource Coordinator works with colleges and universities as an extension of student support and success services. They help facilitate leave's or withdrawals, and case-manage students through their treatment experience and resumption of their academic pursuits while minimizing the impact on transcripts.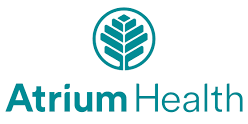 Our mission at Atrium Health is to improve health, elevate hope and advance healing – for all, in all health aspects, including behavioral health services

Prevention Strategies works to improve the health and wellness of all college students through the translation of prevention research to effective programs, policies, and practices. At the forefront of excellence in health promotion for young adults, we work collaboratively with a variety of organizations, including a partnership with UNC Greensboro's Division of Student Affairs, to provide educational resources and support through evidence-based programming, training, and research/evaluation. Our team is composed of top research, public health and implementation professionals with significant education and experience in prevention science, client relations, and curriculum or intervention development and implementation.

TimelyMD is the leading virtual health and well-being solution for students that enables colleges and universities to reduce risk and retain students through equitable, on-demand access to care.

Blue Cross and Blue Shield of North Carolina (Blue Cross NC) is committed to improving the health and well-being of all North Carolinians. And that starts with addressing whole-person care. That means bridging the gap between primary care doctors and behavioral health specialists, increasing access to care in medical deserts across the state and working with organizations dedicated to improving behavioral health outcomes.

CriticalArc's SafeZone solution provides a single entry point for students and staff to raise behavioral health concerns. We added "Wellbeing Assistance" to our platform to enable students and staff to quickly gain access to counseling resources that are available, and provide coordination of response for the appropriate resources to any incident.

HECMA is the preeminent organization committed to the advancement of higher education case management. Comprised of professionals from clinical and non-clinical post-secondary settings, HECMA leads the field in developing best practices and standards, disseminating relevant knowledge, and strengthening institutional efforts for holistic student care. HECMA provides support to professionals in their collaborative, inclusive approach to promote campus safety and student success.

Red Oak Recovery is a treatment program for young adults designed to meet the unique needs of 18 to 30-year-olds suffering from substance abuse problems. We offer a program that is firmly rooted in a 12–step philosophy. Step work is integrated with a rich outdoor behavioral health model where we utilize the natural environment to maximize the effectiveness of our clinical interventions. In addition to incorporating 12- step work into our program workbook and day-to-day interactions. Our services create opportunities for our clients and their families to heal and grow in four important areas of their life: emotionally, physically, mentally, and spiritually. Nature is a healing power that is appealing and effective in reaching this specific age population. Our mission is to help young adults redefine their self-image and restore their hope as well as to create opportunities for them to move forward in their lives with a solid foundation of recovery. We realize that addiction is a family issue and offer extensive family services. We work to reunite families that have been damaged due to substance abuse and the hurtful patterns of behavior associated with addiction.

Togetherall works closely with college communities to offer a 24/7 online platform that embraces the importance of anonymous peer-to-peer engagement, while also maintaining a regulated method with professional monitoring. Across the United States, Togetherall has partnered with more than 350 colleges and universities seeking to advance their mental health resources. In a recent survey of Togetherall members, 93% self-reported an improvement in their well-being after using the platform, 80% reported feeling less isolated, and 64% indicated they share thoughts and feelings on the platform because it is anonymous.