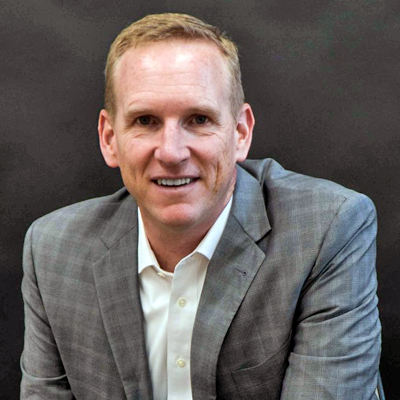 COL (R) ROB CAMPBELL
Keynote Speaker
Rob Campbell is a retired US Army Colonel having led soldiers and cared for families in some of the most difficult environments in peace and war.  He is an accomplished leader with vast experience in combat, training and garrison environments.  Upon his retirement, Rob taught Marines at Camp Lejuene as an adjunct professor in the USMC Command and Staff College.  Rob wrote a book on leadership titled "It's Personal, Not Personnel" and founded a consulting and speaking business in 2017.  Rob also serves as the Vice President of the University of North Carolina Wilmington AUSA Sub Chapter and as an Advisory Board Member for the Military Spouse (MILSPO) Project.  Rob enjoys writing, teaching and public speaking.
Rob is a Combat Infantryman, Ranger and Paratrooper with three combat deployments.  He is decorated with the Combat Infantryman's Badge and three Bronze Star medals.
Rob and his wife Leslie reside on the North Carolina Coast.  They have two adult sons, Robbie and Louden.
Jared Lyon
President and CEO of Student Veterans of America
As the National President and CEO of Student Veterans of America (SVA), Jared Lyon leads the organization's efforts to empower student veterans to, through, and beyond higher education.
Since his appointment in January 2016, Lyon has overseen SVA's growth to now include a network of more than 1,500 chapters on campuses in all 50 states and four countries representing more than 750,000 student veterans. During his tenure, he co-authored the National Veteran Education Success Tracker (NVEST) research, a comprehensive study of the first 854,000 student veterans to use the Post-9/11 GI Bill, and in 2017 led SVA's commitment to pass the "Forever GI Bill," the largest expansion of college aid for military veterans in a decade.
Prior to becoming CEO, Lyon was SVA's Chief Development Officer and Executive Vice President of Operations where he implemented plans to ensure organizational sustainability.
A veteran of the U.S. Navy, Lyon served as a submariner and diver, taking part in multiple deployments in support of the Global War on Terrorism. Upon separating from the military with an honorable discharge in 2005, he became an electronic-systems administrator at Northrop Grumman, and went on to manage Florida operations for the Washington Nationals Major League Baseball team while working on an Associate of Arts degree at night from Eastern Florida State College.
After five years in the private sector, Lyon returned to higher education full-time, earning a Bachelor of Science degree from Florida State University. As an undergraduate he served as president of the school's SVA chapter and was recognized as the National Student Veteran of the Year by SVA in 2011. Lyon then served as National Program Manager for the Institute for Veterans and Military Family's Entrepreneurship Bootcamp for Veterans and the Entrepreneurship Bootcamp for Veterans' Families programs.
Lyon holds a Master of Public Administration from the Maxwell School of Citizenship and Public Affairs at Syracuse University, where he is an adjunct professor at the Whitman School of Management. In addition to serving on the SVA national board of directors, Lyon is the Vice Chair for the U.S. Department of Veterans Affairs Veteran's Advisory Committee on Education, a commissioner for the American Council on Education's Commission for Education Attainment and Innovation and sits on the Florida State University Veteran Advisory Board. Lyon is a 2018 Presidential Leadership Scholar, a bi-partisan effort to cultivate high-impact leaders applying the lessons in leadership learned from the presidential experiences of George W. Bush, Bill Clinton, George H.W. Bush, and Lyndon B. Johnson.
He is married to Chayla Lyon, and they live in Alexandria, VA.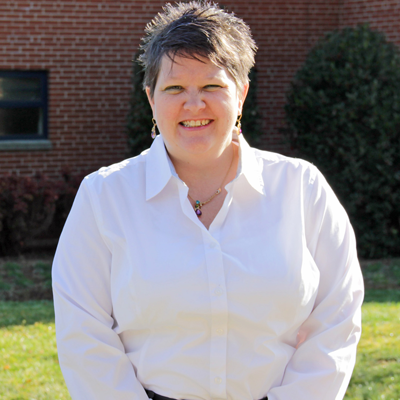 Briana Ford
Director of Military Student Services at Western Carolina University
Briana Ford has been the Director of Military Student Services at Western Carolina University since 2013. She has been with WCU since 2007 in various positions. Briana has a Bachelor's of Science in Psychology and a Bachelor's of Arts in English. She is currently working on a Master's of Project Management degree. Briana is also an honorary member of the WCU Student Veteran Association, a graduate of Leadership Asheville (33), and is the Chair of the WCU Military Advisory Committee. She has been a board member of the Western NC Veterans Council since 2014 and the co‐chair of the planning committee for NC Strive Western Region since 2016. Briana has had a connection with the military most of her life. She has been a military dependent (Army), a military spouse (Marines), and now a military parent (Air Force). 
Jennifer Coffey
Vice President, SECOME
Mrs. Jennifer Coffey is Associate Director for Data, Systems, and Records Management in the Office of Student Financial Aid at Appalachian State University. Additionally, she is a School Certifying Official (SCO) for VA Education Benefits. She has served in the role of SCO since April 2011. Appalachian currently serves over 570 benefit-recipient students, an increase of more than 280 students since she took over as SCO.
As a result of her work with Appalachian's military student population, Jennifer has been named one of Appalachian State University's "Most Helpful" Faculty and Staff for the past five years (2013/14, 2014/15, 2015/16, 2016/17, and 2017/18). She also received an "Outstanding Faculty/Staff" award from Appalachian State University's Military Affairs Committee for her commitment to military-affiliated students. Serving student veterans and other military-affiliated students is her passion, and, as Vice President, it is her goal to cultivate and share that passion with the membership of SECOME.
Kimberly Williams
Chief Human Resource Officer, City of Jacksonville
Kimberly Williams has more than twenty years experience leading human resource professionals in the private sector, public sector and nonprofit environment. Her experience in the private sector includes several large organizations to include Burger King Corporation, where she directed the Human Resource function for the United States. Kimberly's experience in the public sector and non-profit includes directing the Human Resource function for local government, school division, health care and workforce housing.
Kimberly is currently the Chief Human Resource Officer for the City of  Jacksonville, North Carolina. Her passion for assisting military service members, began with serving as a volunteer with Virginia Employer Support of the Guard and Reserve (VaESGR) as Regional Chair and later as State Director for their Employment Initiative Program (EIP). She also initiated the Virginia Values Veterans (V-3) program, a statewide initiative to ensure employment of our service men and women. Kimberly has twice been presented the Seven Seals Award for meritorious leadership and initiative in support of the Department of Defense. She is currently leading the North Carolina state wide employment initiative under the Veterans Foundation NC4ME, North Carolina for Military Employment, a comprehensive public-private partnership. She also serves NC as a member of the Governors Working Group for Veterans and their Families. Kimberly is married to her husband Keith who are the proud parents of two children, their son currently working on a degree in medicine and their daughter a U.S. Marine.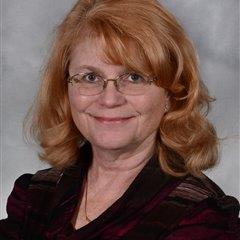 Susan D. Watkins
NC Governors Working Group
Susan D. Watkins, MSW, LCSW is a licensed clinical social worker working for the VAMC in Durham, with an extensive background in the field of posttraumatic stress disorder and military sexual trauma.  She is  the Program Manager and the VISN 6 Lead Program Manager supporting  returning combat veterans and post 911 Veterans within Transition Care Management (OOO). She is active in working with Post Deployment Health Reassessment Activities with Guard and Reserve units in NC. She has provided educational seminars nationally to enhance knowledge and skill on Returning Combat Veterans and Case Management Programs. She has expanded the program to foster inclusion of Post 9-11 Veterans who did not deploy to combat. She is a senior social worker for the VA Hospital and has mentored other Program Managers as well as graduate students.  She is the co-chair of NC STRIVE a volunteer state wide effort to support our Veterans in higher education.   She has a bachelors and master's degree of social work from West Virginia University. She is licensed to practice independent clinical social work in North Carolina.   She has fostered a comprehensive  multidisciplinary modality of care for our returning Veterans within the OOO clinic and across our system of care.