2022 BHC featured speakers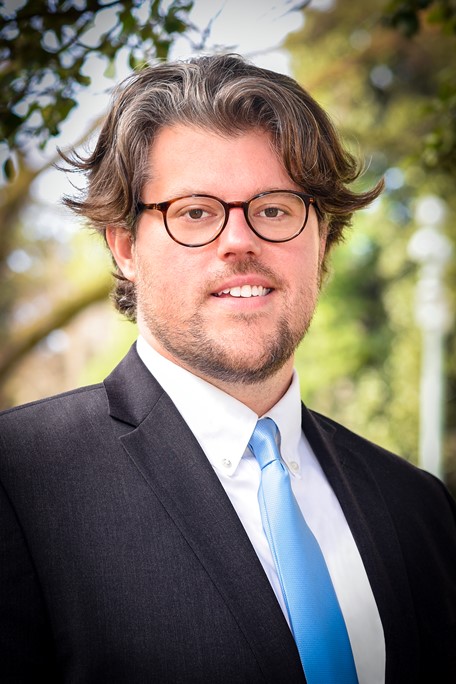 Kody H. Kinsley was appointed to the role as Secretary for the North Carolina Department of Health and Human Services by Governor Roy Cooper and took the oath of office January of 2021. He joined DHHS in 2018 and most recently served as the Chief Deputy Secretary for Health at DHHS and Operations Lead for North Carolina's COVID-19 pandemic response. 
Secretary Kinsley and his team work tirelessly to improve the health and well-being of all North Carolinians. DHHS has nearly 18,000 employees and an annual budget of $20 billion with responsibility for the state's public health, Medicaid program, mental health, disability supports, health service regulation, state operated healthcare facilities, adult and child services, early childhood education, economic and employment services, and more. Secretary Kinsley and his team are focused on responding to and recovering from the COVID-19 pandemic, and building on the Department's investments in whole-person health — especially mental health, expanding our efforts to prevent and treat substance use disorder, and supporting a workforce that promotes wellbeing.
In his role as Chief Deputy Secretary for Health, he led all aspects of COVID-19 response for NCDHHS, from testing, to managing hospital patient surge capacity, to delivering vaccines and treatments. He also oversaw four Divisions: the Division of Mental Health, Developmental Disabilities, and Substance Abuse Services; the Division of State Operated Healthcare Facilities; the Division of Public Health; and the Division of Health Service Regulation.  
Kinsley returned home to North Carolina after serving as the presidentially appointed Assistant Secretary for Management for the United States Department of the Treasury under both the Obama and Trump Administrations. In that role, he functioned as the Chief Operating Officer and Chief Financial Officer with a broad scope of responsibility for the agency, it's nine bureaus, and 100,000 employees.
His experience spans the public and private sectors, including positions at the White House, the U.S. Department of Health and Human Services, and leading operations for a behavioral health care service provider in western North Carolina. Secretary Kinsley is a Fellow of the Civil Society Fellowship, a partnership of the Anti-Defamation League and the Aspen Institute, and is also an Adjunct Professor at the School of Government at the University of North Carolina at Chapel Hill.
He earned his bachelor's degree from Brevard College in Brevard, NC and his Master of Public Policy from the University of California, at Berkeley.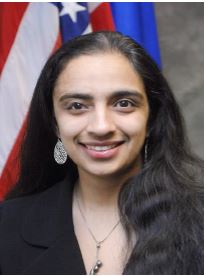 Deepa Avula currently serves as the Director of the NC Division of Mental Health, responsibility and oversight of the Developmental Disabilities, Substance Abuse Services with based mental health, intellectual and other developmental disabilities, -public community substance use, and traumatic brain injury system in North Carolina.
Deepa joined the NC Division of Mental Health, Developmental Disabilities and Substance Use Services in May 2021 as Chief Operating Officer/Deputy Director after serving as Chief of Staff and CFO at SAMHSA. During her 20-year federal career, Deepa provided national leadership on policy, data, budget, and operations issues related to all aspects of behavioral health. Most recently, she was responsible for the day-to-day operations of the $10B federal agency comprising 500 staff. Deepa also led the national response related to COVID-19 and behavioral health implications including the establishment of the Provider Relief Fund providing thousands of providers across the country funding to remain sustainable during the pandemic. Deepa was responsible for all aspects of formulation and full execution of SAMHSA's budget and worked to ensure the agency's strategic plan was implemented successfully. During her tenure at SAMHSA, she served in varying capacities in the Center for Substance Abuse Treatment including serving as the developer of the agency's real-time data entry and reporting system used to measure performance and improve quality of behavioral health services nationwide.
Deepa holds a Master's in Public Health from the University of North Carolina Chapel Hill and a bachelor's degree in Criminal Justice from George Washington University.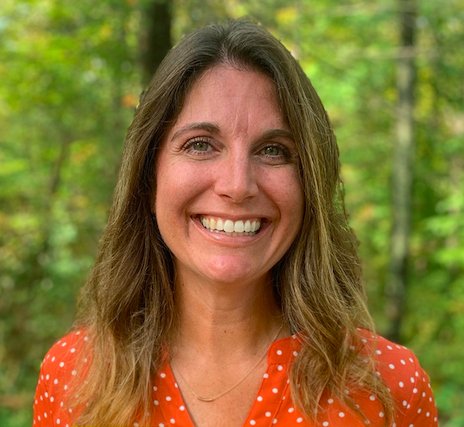 Beth is a Social and Emotional Learning (SEL) Lead on the Integrated Academic and Behavior Systems (IABS) Team within the Office of Educational Equity at North Carolina Department of Public Instruction (NCDPI).  She leads social and emotional learning (SEL) for the state, including leading the North Carolina Social and Emotional Learning Implementation Team.  Additional focus areas include school mental health, secondary implementation, professional development, and coaching.  Beth believes that relationships matter and are at the heart of all our work.  Through building relationships, networking, and creating spaces at the table, we can make deep systemic changes.  As a leader, Beth works to practice humility and curiosity with a focus on continual improvement. 
Beth grew up in western North Carolina and graduated with a Bachelor of Science in Psychology from UNC-Chapel Hill.  She began her educational career as a Special Education Teacher in western North Carolina.  She taught Developmental Psychology and graduated from Appalachian State University with a Masters and Certificate of Advanced Study in School Psychology in 2004.  She worked as a School Psychologist in Wake and Burke Counties in North Carolina.  She worked as a Lead School Psychologist in Burke County.  In 2011, Beth worked as the Cabarrus County District MTSS & PBIS Coordinator.  She taught at UNC-Charlotte in the Department of Special Education and Child Development and in the Department of Counseling.  In 2014, Beth joined the NCDPI state team as an MTSS Regional Consultant.  As a regional consultant, she worked with the southwest, sandhills and northwest regions.  In 2018, Beth resumed her long-time passion in social and emotional learning and school mental health; and, in 2019, Beth shifted from a regional consultant to a Practices Lead with a focus on Social and Emotional Learning (SEL).  She is currently pursuing her doctorate in Leading and Learning in Organizations at Vanderbilt University.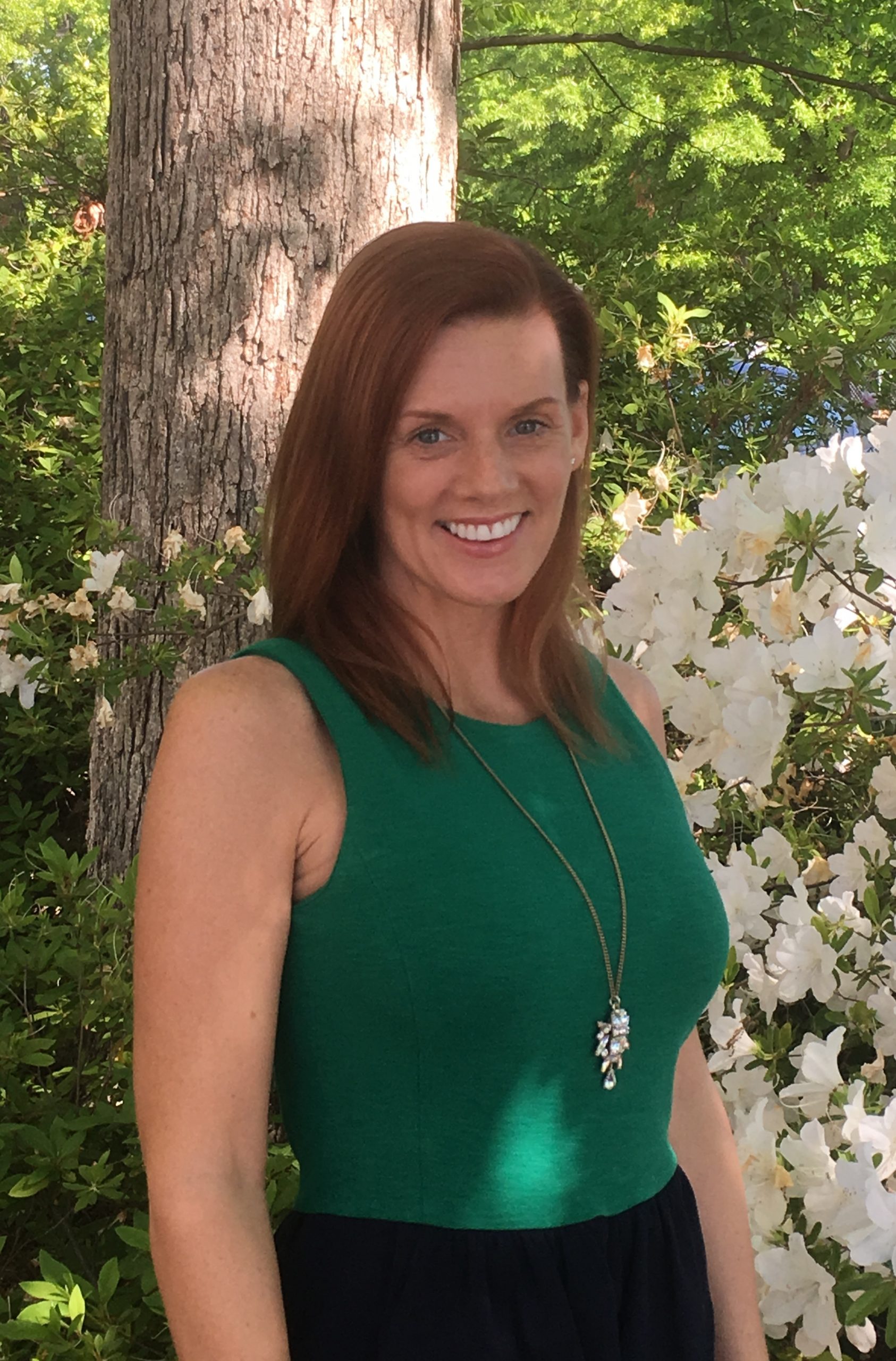 Heidi Austin serves as the Project AWARE (Advancing Wellness and Resiliency in Education) Director with the NC Department of Public Instruction, Exceptional Children Division.  Project AWARE address the three tiers of mental health (promotion, prevention, and intervention) through a continuum of education, universal screening, and appropriate services and supports for all students in response to varying levels of need.  Prior to joining the NC Department of Public Instruction, she served as the Director of the Innovative Approaches Initiative with the NC Division of Public Health's Children and Youth Branch.  In this role she worked to increase the percent of children and youth with special health care needs receiving care in a well-functioning system.  Under her leadership, the NC Innovative Approaches Initiative won multiple GlaxoSmithKline Child Health awards and Association of Maternal and Child Health Programs Best Practices awards.  
Heidi received a Bachelor of Science degree in Family and Human Development and a Master of Science degree in Health Education from Mississippi University for Women; an Educational Specialist degree in Adult Education from Appalachian State University; and a Doctorate of Education in Educational Leadership from The University of North Carolina at Greensboro.  She holds Certified Family Life Educator and Master Certified Health Education Specialist professional certifications.  She is a Returned Peace Corps Volunteer (RPCV) having served in Turkmenistan and a Teach for America alumni having taught Kindergarten in Eastern North Carolina.  A few of Heidi's favorite things include App State football (Go Mountaineers!), BB King's blues catalogue, and deep-fried Oreos.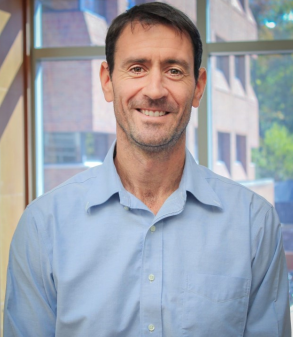 Daniel Eisenberg is a Professor of Health Policy and Management in the Fielding School of Public Health at the University of California, Los Angeles. Previously he was a faculty member at University of Michigan from 2004-2020. His training is in economics (BA and PhD, Stanford University) and mental health services research (NIMH postdoctoral traineeship, UC Berkeley). His broad research goal is to improve understanding of how to invest effectively in the mental health of young people. He directs the Healthy Minds Network (HMN) for Research on Adolescent and Young Adult Mental Health (www.healthymindsnetwork.org). This research network administers the Healthy Minds Study, a national survey study of student mental health and related factors, and facilitates the development, testing, and dissemination of innovative programs and interventions for student mental health.
He is currently writing a book about investments in children's mental health, in collaboration with Ramesh Raghavan. Much of his work examines inequities in access to services and potential interventions to reduce those inequities.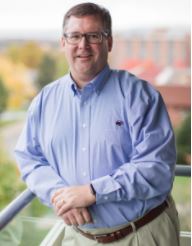 Dr. Brett E. Scofield earned his Doctor of Philosophy Degree from Wichita State University in Clinical-Community Psychology in 2006 and has devoted nearly his entire career to collegiate mental health, working as a clinician and administrator within numerous university-based counseling centers over the past 18 years.  He currently serves as the Co-Interim Senior Director of Penn State Center for Counseling and Psychological Services (CAPS) as well as the Executive Director of the Center for Collegiate Mental Health (CCMH), a national practice-based research network of over 650 college counseling centers.  Dr. Scofield has played a significant role within CCMH for the past 7 years, contributing to several publications on the topic of college student mental health and helping the Center develop numerous tools that are widely used by college counseling centers nationally to advocate for services.  In addition, threat assessment and management are a particular interest of Dr. Scofield's, having served on the Threat Assessment Teams at two universities since 2012.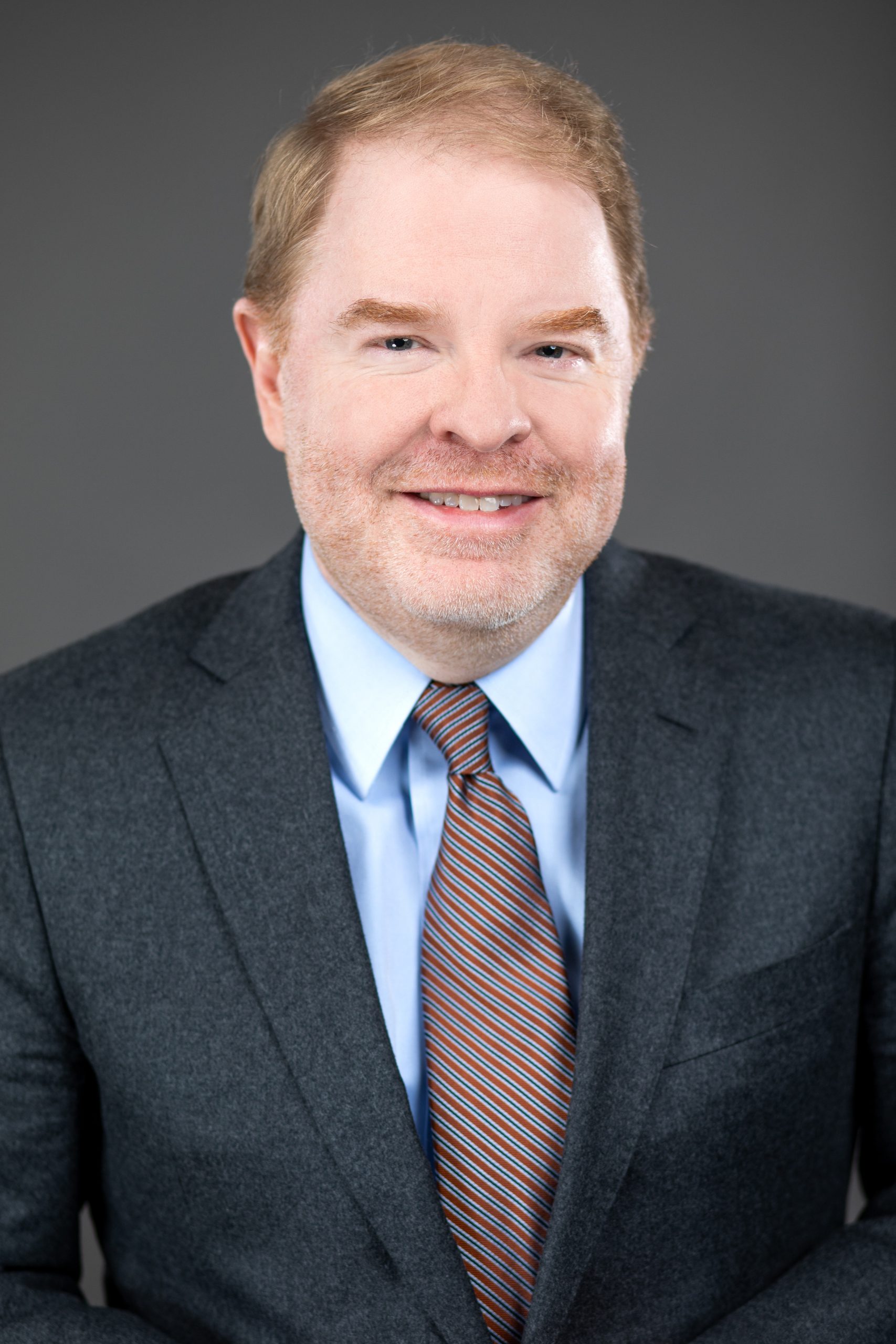 Peter Hans, Univeristy of North Carolina System
Peter Hans became the seventh president of the University of North Carolina System in 2020.
His past higher education experience includes service on both boards of public higher education in North Carolina – the State Board of Community Colleges and the UNC Board of Governors, where he held leadership roles. He also served as the ninth president of the North Carolina Community College System.
President Hans grew up in the small North Carolina towns of Southport on the coast and Hendersonville in the mountains. He earned a Bachelor of Arts degree from UNC-Chapel Hill and a Master of Liberal Arts in extension studies from Harvard University. A first-generation college graduate, he is committed to providing accessible, affordable, high-quality educational opportunities for all.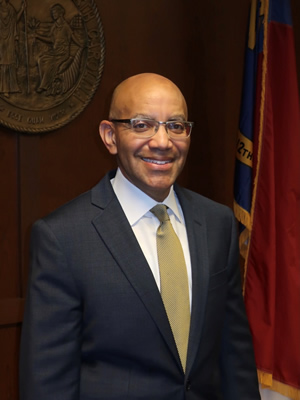 Thomas Stith III, North Carolina Community College System
Thomas Stith III became president of the North Carolina Community College System on Jan. 11, 2021.
Stith, a leader with two decades of experience in public service and business in North Carolina, was previously district director of the U.S. Small Business Administration, where he led the federal agency's response to COVID-19 in North Carolina.
He served as chief of staff to former Gov. Pat McCrory from 2013 to 2017 and was a three-term city council member in Durham from 1999 to 2007. During his time in the Governor's Office, he led special initiatives including the establishment of the Venture Capital Multiplier Fund (a $60 million venture fund), the Governor's initiative on historically black colleges and universities and Hurricane Matthew recovery.
Stith has extensive experience in economic development and government relations. He was chief executive of several businesses and consulting firms, including the Michael Thomas Group in Durham and LJP Lab, a toxicology lab and health care consulting company in Kernersville.
His higher education experience includes five years as economic development program director at UNC-Chapel Hill's Kenan Institute of Private Enterprise at the Kenan-Flagler Business School, from 2008 to 2013. There he focused on improving Eastern North Carolina economies, securing grant funds and managing renewable energy projects.
Stith holds a bachelor's degree in management and a Master of Business Administration in marketing from North Carolina Central University, as well as a certificate in nonprofit management from Duke University.
He has served on the boards of the Golden LEAF Foundation, the Kenan Institute of Private Enterprise, the North Carolina Institute of Political Leadership and the United Way of the Greater Triangle. He is a member of the North Carolina Leadership Forum and a deacon at Union Baptist Church.
He and his wife Yolanda have three daughters – Kara, Kiah and Kira.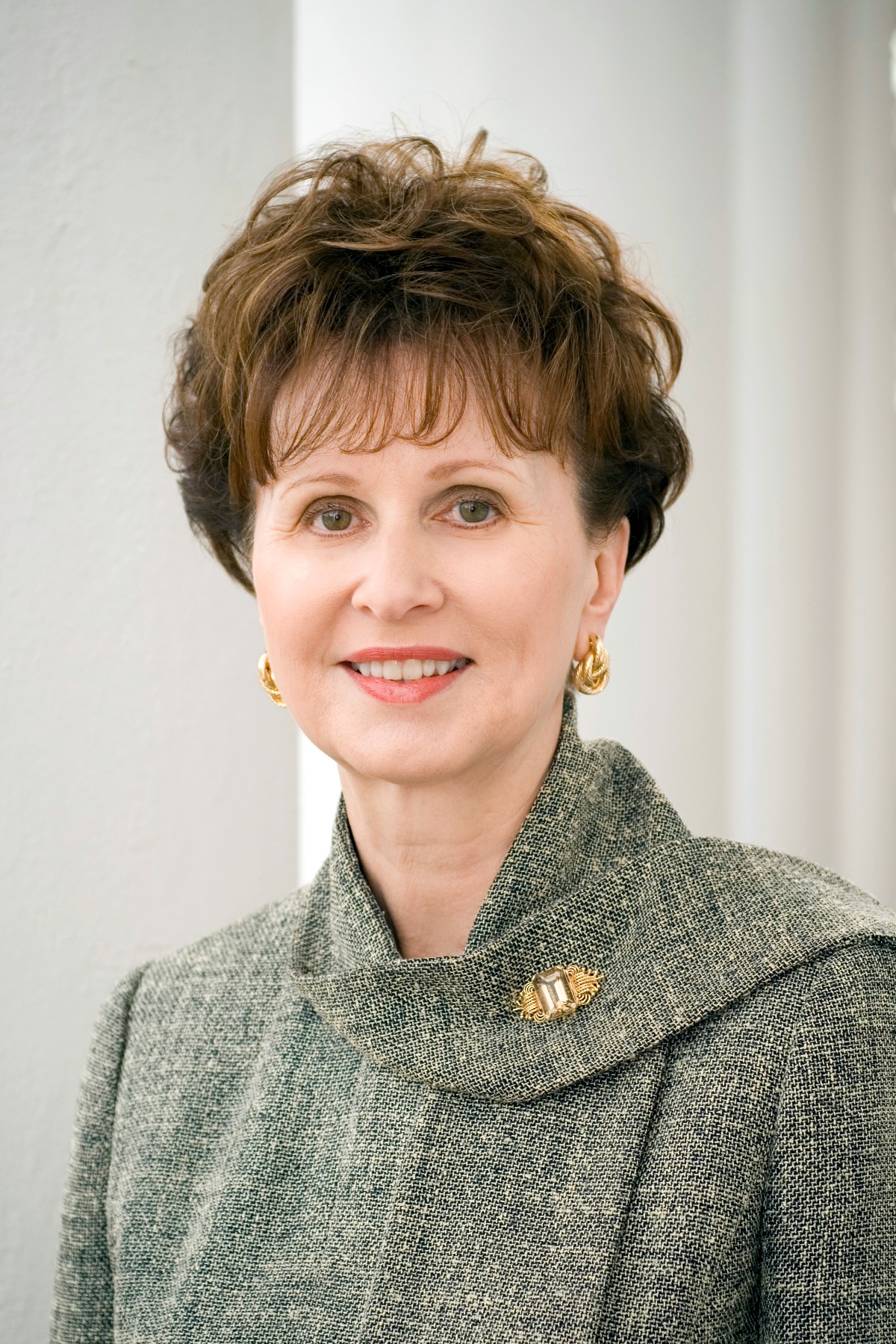 Dr. Hope Williams, North Carolina Independent Colleges and Universities
A. Hope Williams is president of North Carolina Independent Colleges and Universities (NCICU), the statewide office of the 36 private, nonprofit, liberal arts and research colleges and universities in North Carolina. She works closely with the state and federal governments and with other education sectors to address public policy issues in education. She oversees fundraising for scholarships and grants and the development of collaborative and professional development programs for NCICU campuses. She has served as president since 1992.
Dr. Williams received her undergraduate degree from Duke University and graduate degrees
from NC State and UNC-Chapel Hill. She is a member of the Governor's Education Cabinet and serves on the boards of College Foundation, the Institute for Emerging Issues, myFutureNC, NCWorks, National Student Clearinghouse, Communities in Schools of North Carolina and she chairs MCNC, the NC Aquarium Society and Dupont Circle Investments.